---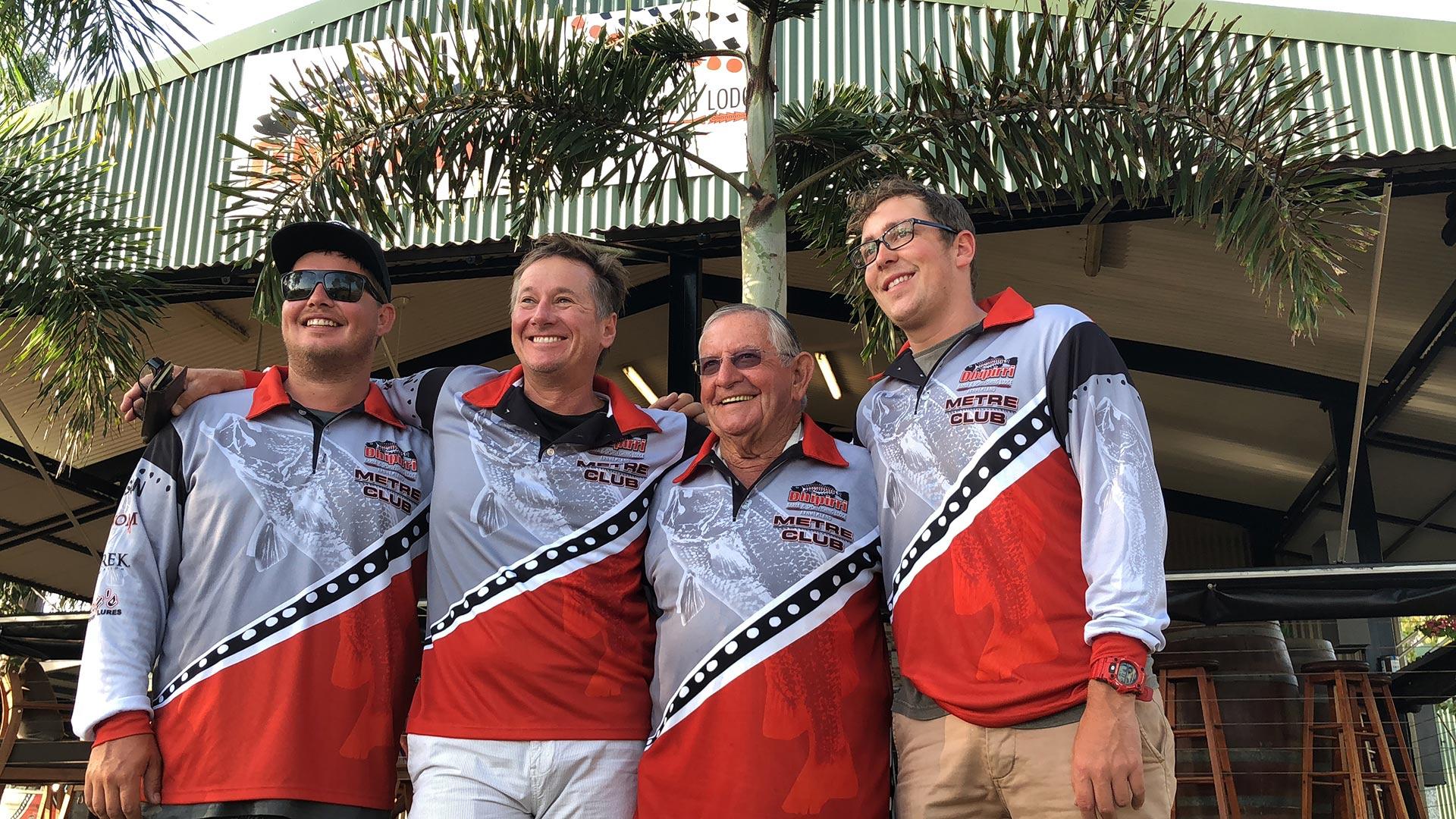 Who sits in the Dhipirri Metre Barra Club?
We will unveil the gallery in March 2019.
Our first member for 2019 didn't waste any time – netting a 113cm horse on the first tour! See the Barra Blog for more.
Ps. 99.5cm isn't enough to qualify. Just in case you were wondering.

Dhipirri Guest Testimonials
From Mark Taylor to ET to The Doc in Brisbane. Guests of Dhipirri become familiar friendly faces with every return visit.
Here's some of what they have to say about a trip to Dhipirri.