Two Metreys in one day at Dhipirri
Congrats to Nick Feros and Bill Cearns for landing two Metreys in the one session!
What a week it has been at Dhipirri Barra & Sportfishing Lodge with the second and third Metre Barramundis of the 2022 Fishing Season landed.
Fishing with Dhipirri owner/head guide Darren Nickolls, two Sydneysiders – Nick Feros and Bill Cearns, landed 105cm and 103cm Dhipirri Barra respectively on the same day from the same boat.
Last week Charlie Blunt kicked things off with a 102cm Dhipirri Barra.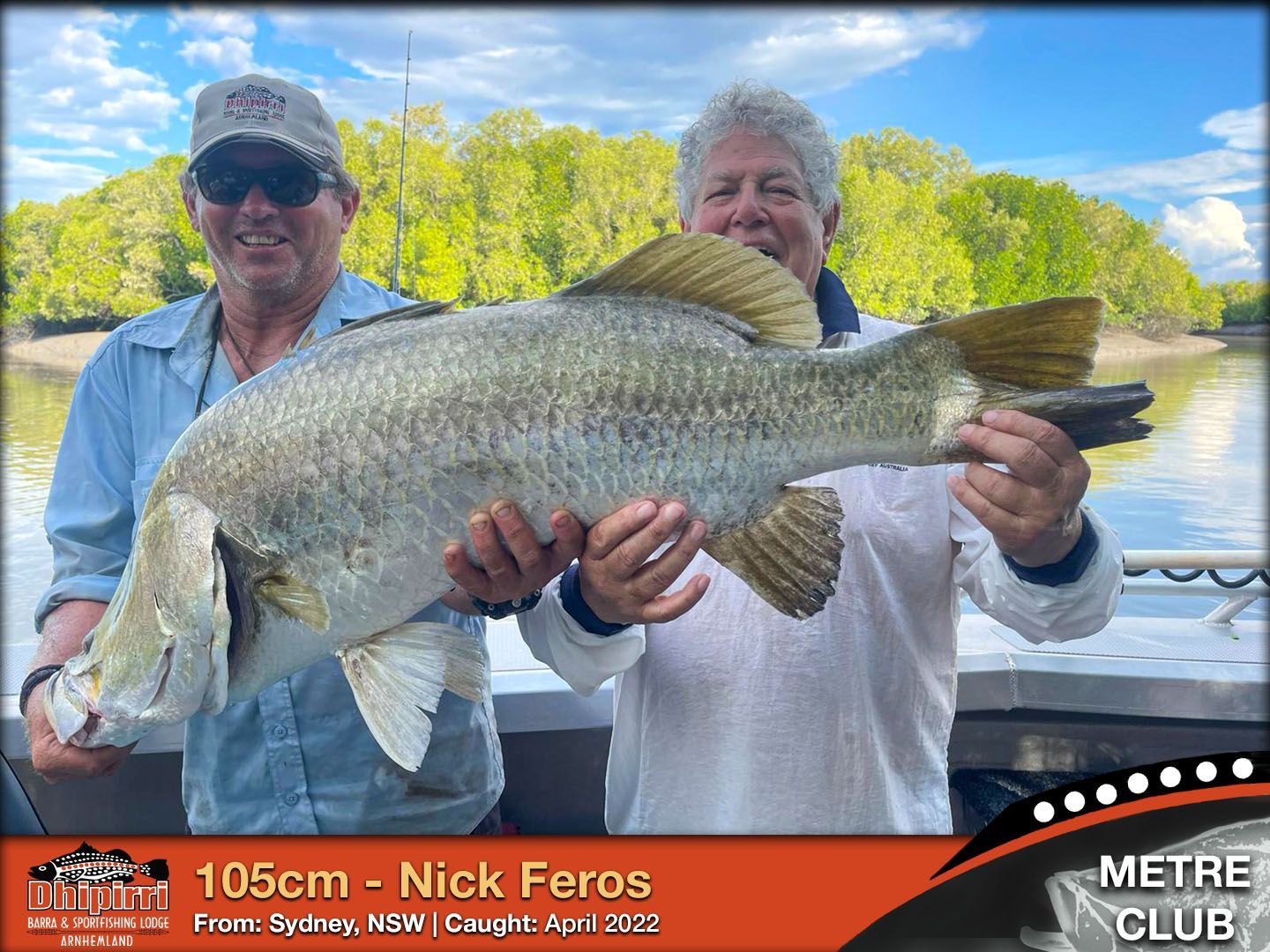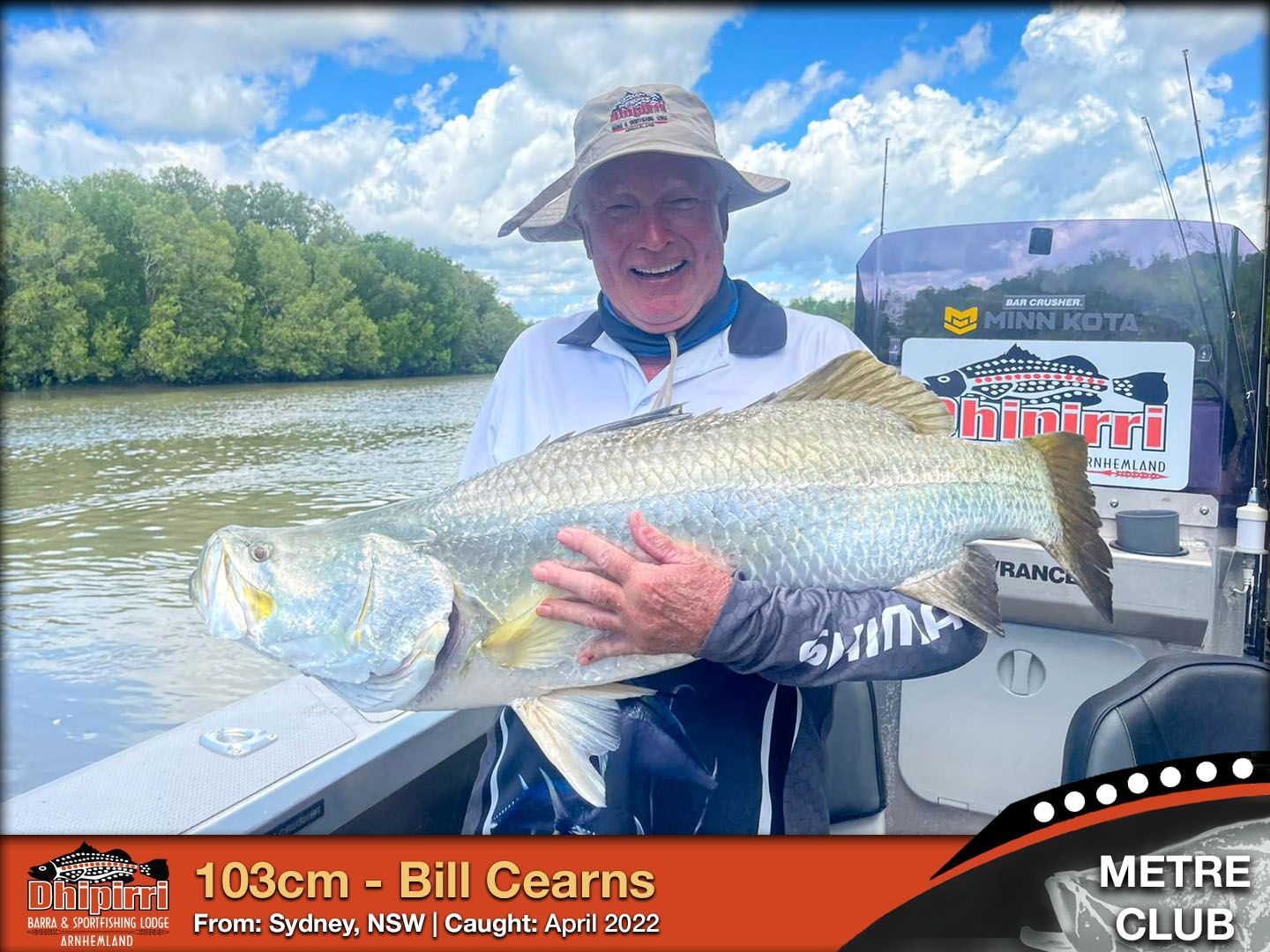 Watch the Video below of Bill's 103 being fought with Darren's guiding skills at work to talk him through it.
The boys had a day out with Darren too – with Nick also catching a 93cm, and the third member of the boat Martin Newman not exactly letting the side down with a 93cm and 88cm Dhipirri Barra.
More photos below.
Great work Nick, Bill and Martin!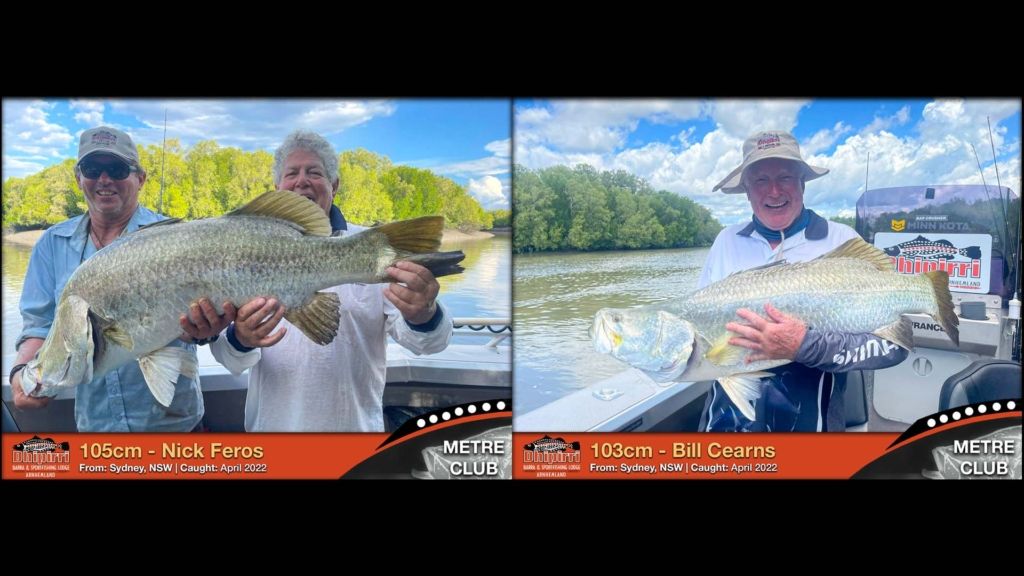 Check out more fishing videos on our YouTube Channel – Dhipirri Barra TV
---
NEXT ARTICLE