Sean Carren catches the 5th Dhipirri Metrey of 2022
Self confessed 'world's worst fisher person' Sean Carren nets the 5th Metre Barra caught at Dhipirri in 2022!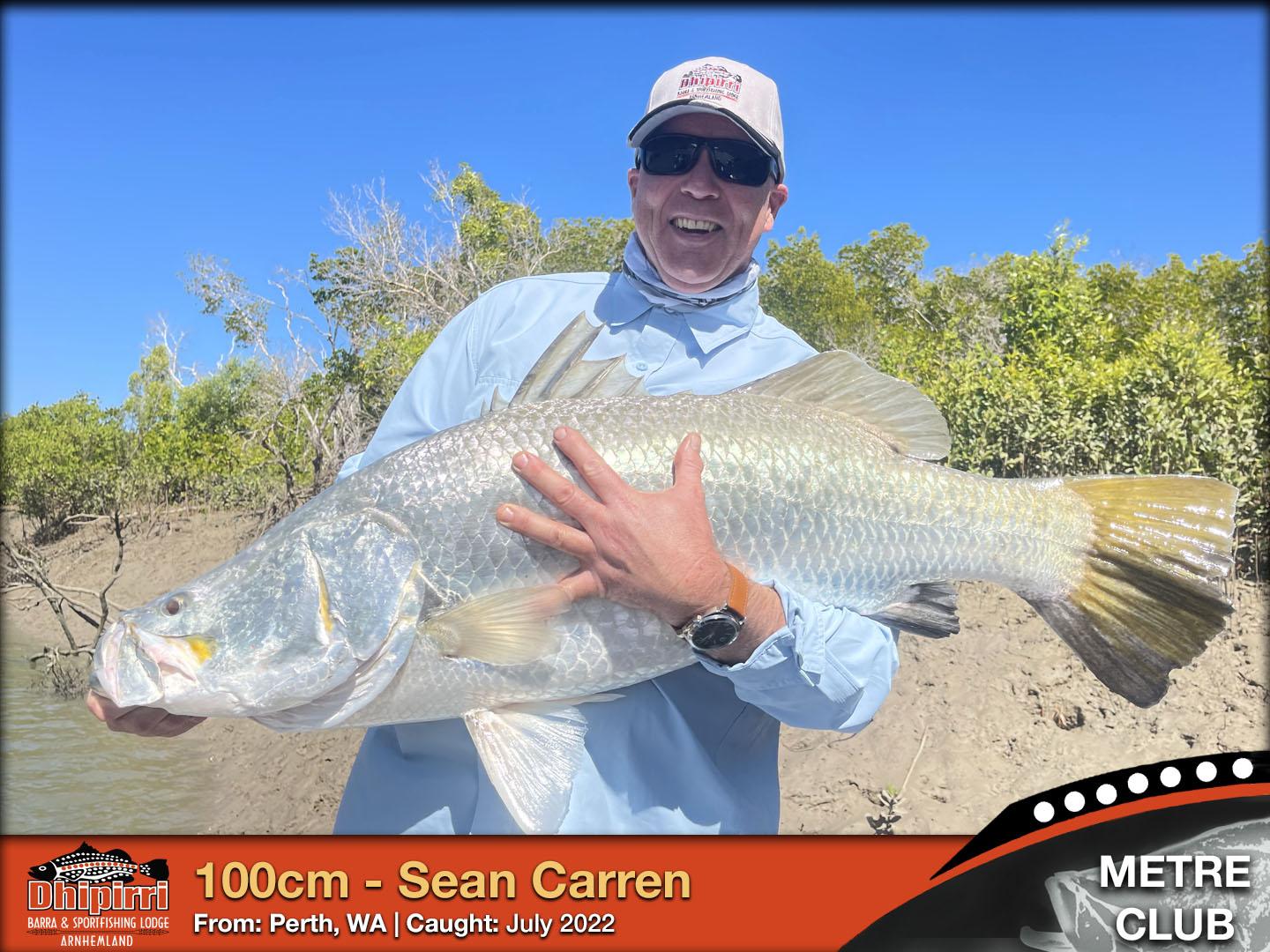 Welcome to the Metre Club Sean Carren!
Fishing with Dhipirri owner Darren Nickolls, Sean managed to bring in this beautiful silver 100cm Dhipirri Barra last week and he couldn't believe his luck.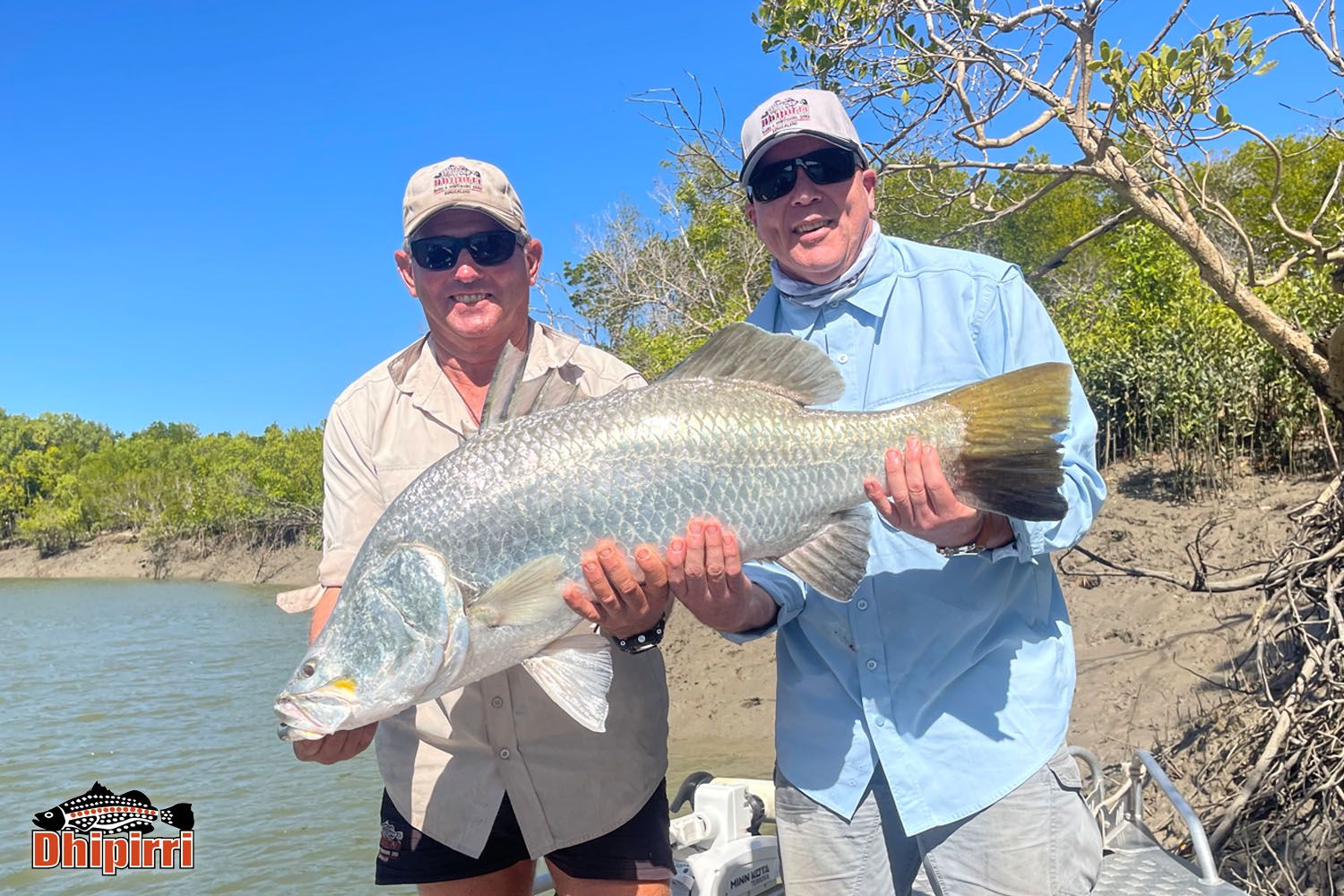 When presented with his Metre Barra Club shirt that night, Sean told the rest of the Fuso Group that he had one thing in mind when reeling in his big Barra.
"Don't lose the rod. Whatever happens, hang on to the ______ rod! So I did remember that bit."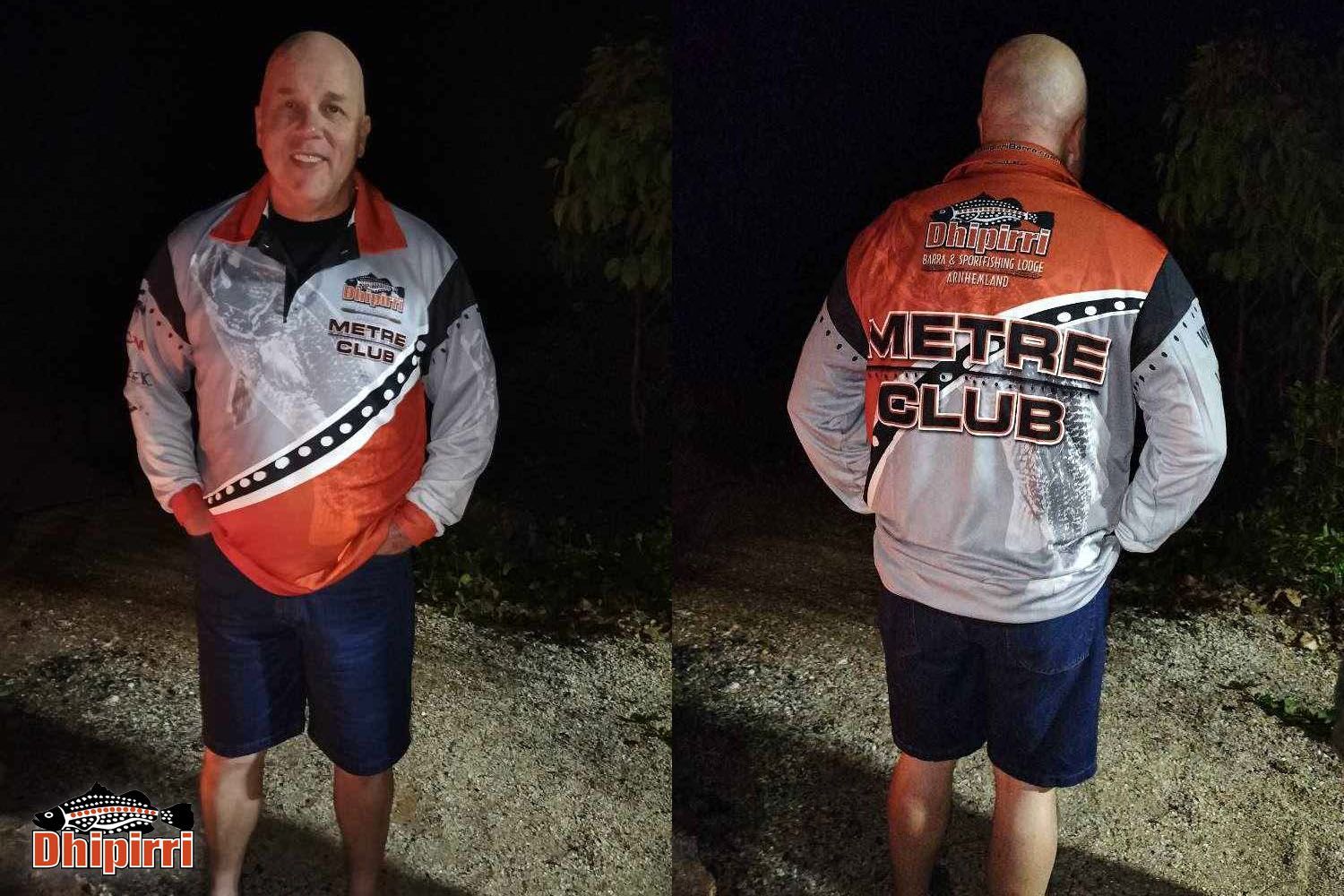 "I hit every tree and every snag and everything else [including Darren btw]… and I am the world's worst fisher-person so just to celebrate with a great bunch of people and how lucky we are to be here at Dhipirri – just really privileged. Thank you everyone."
Sean's 100 brings the tally of anglers joining (or rejoining) Dhipirri's Metre Barra Club to five for this season.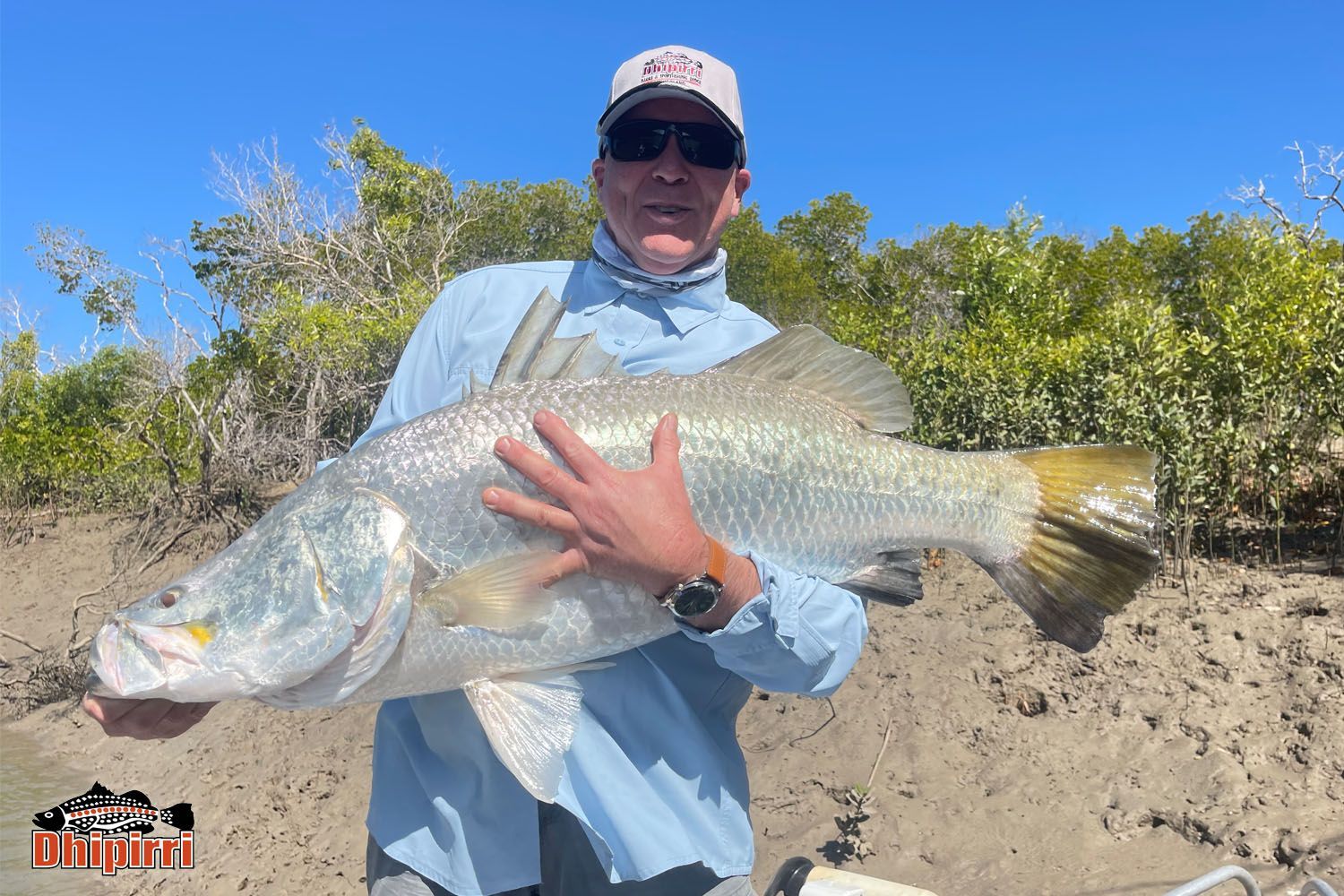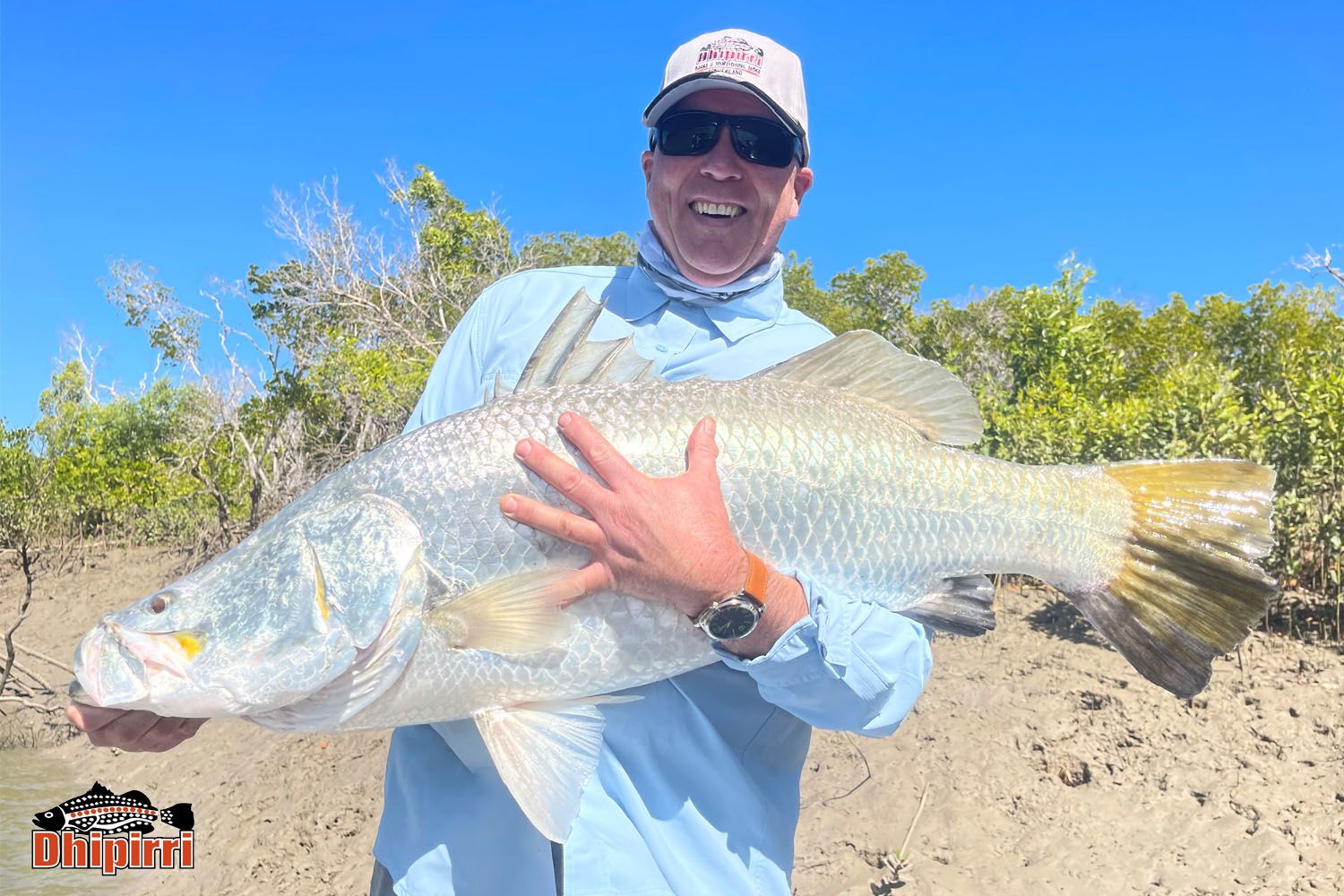 To see more of what's happening at Dhipirri check out our Instagram page and subscribe to our YouTube Channel for videos from Arnhem Land.
---
NEXT ARTICLE
Trip Report: "Great people, great location and great fishing!" →