---
BARRAMUNDI
The Barramundi is an iconic sport fish in Australia and is one of the main targets at Dhipirri. They are found in our surrounding river systems and along the coastline, and our clients love chasing this species no matter how many times they've been to Dhipirri.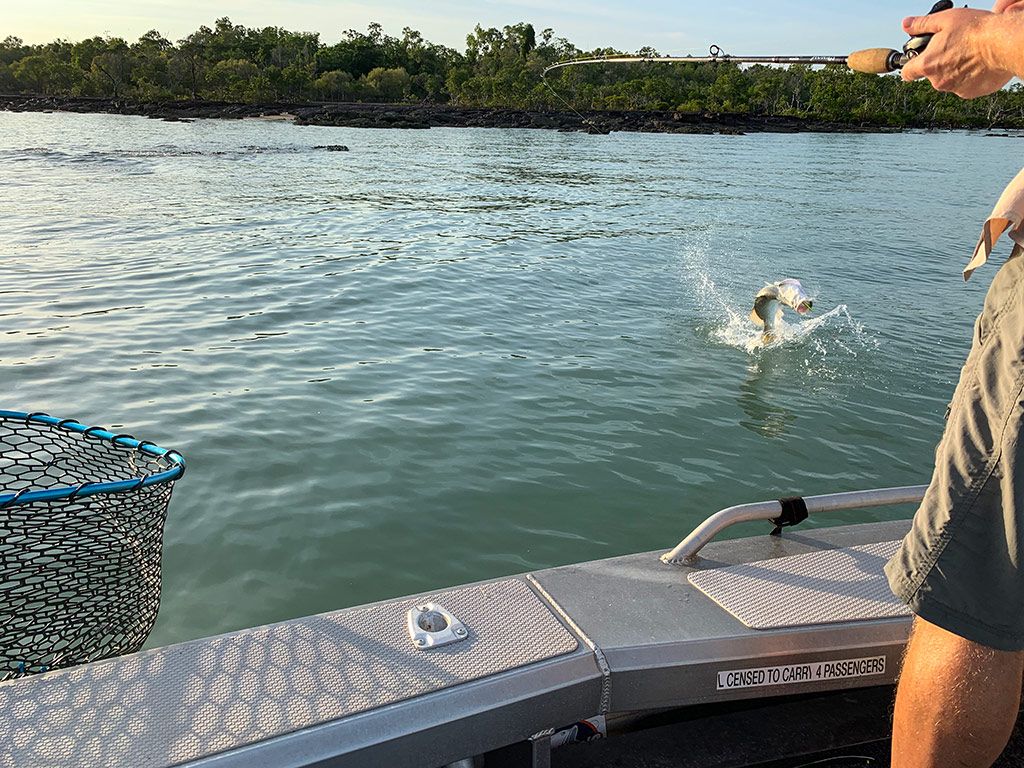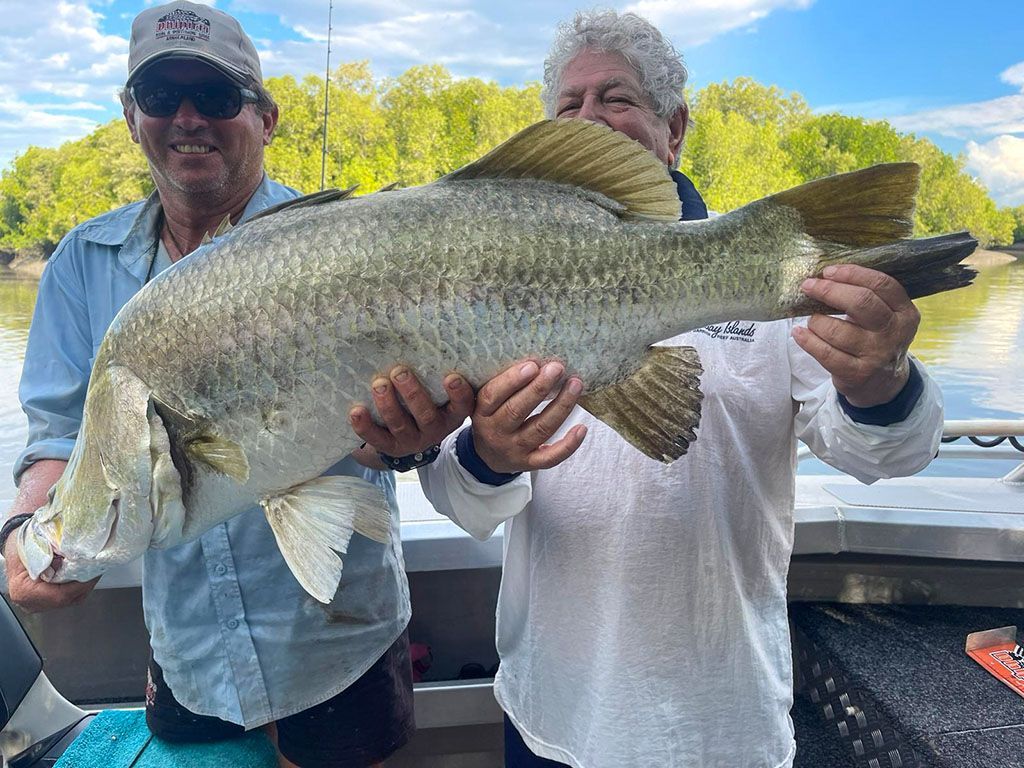 This is an 8 minute video of the Dhipirri Barra going absolutely nuts… stop scrolling through the site and watch it – it's worth every minute of your time.
Sight fishing Barra is considered by some to be the most enjoyable fishing there is… and when a sizeable Barra decides to chase your perfectly cast lure – there are few more thrilling feelings in angling!
The Barra at Dhipirri are both large and abundant, with many fish over 1 metre being caught every year… and although trolling is a good way to find yourself a Metrey… getting one on the cast is always a chance at Dhipirri.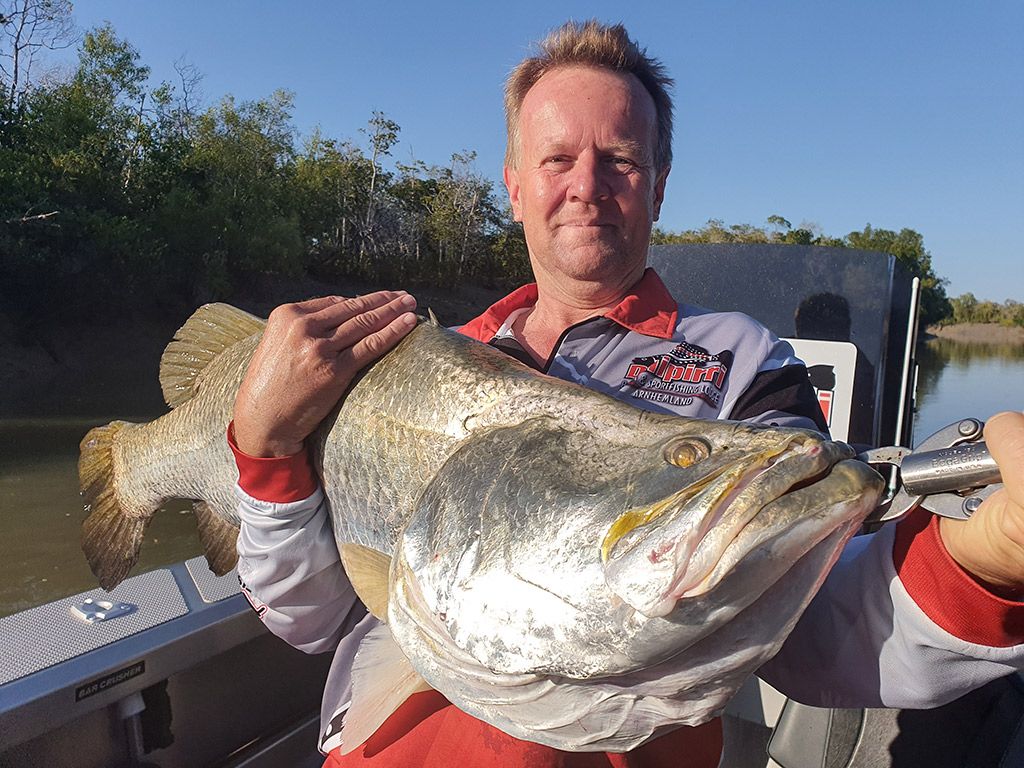 Plus if you catch a 1m Barra at Dhipirri – you join our exclusive Metre Barra Club and score yourself a custom Dhipirri Metre Barra Club fishing shirt.
2022 Dhipirri Metre Barra Club inductees: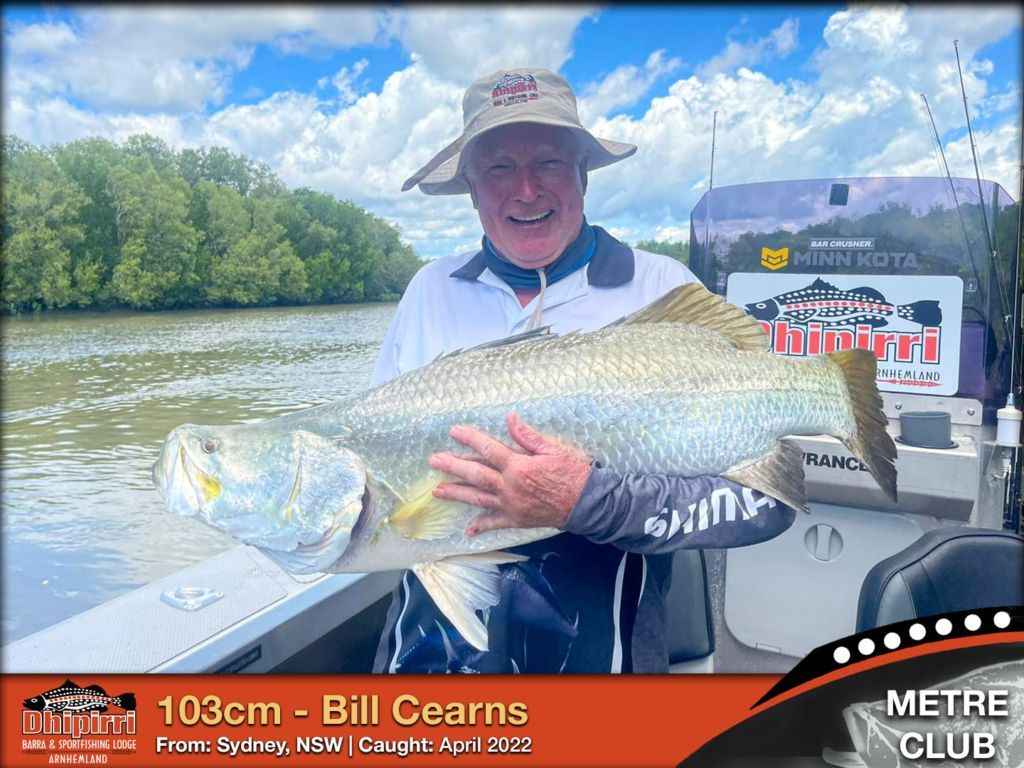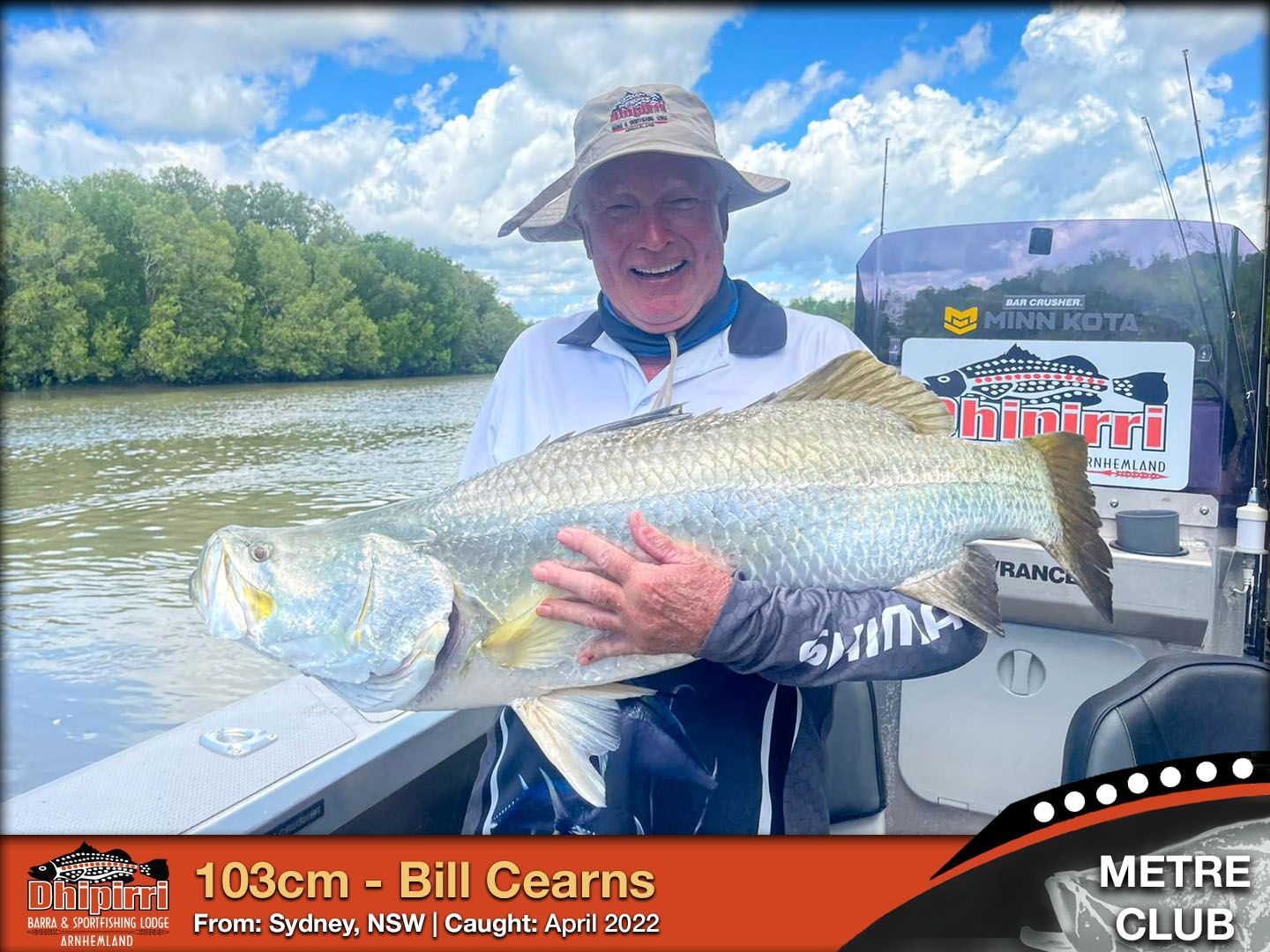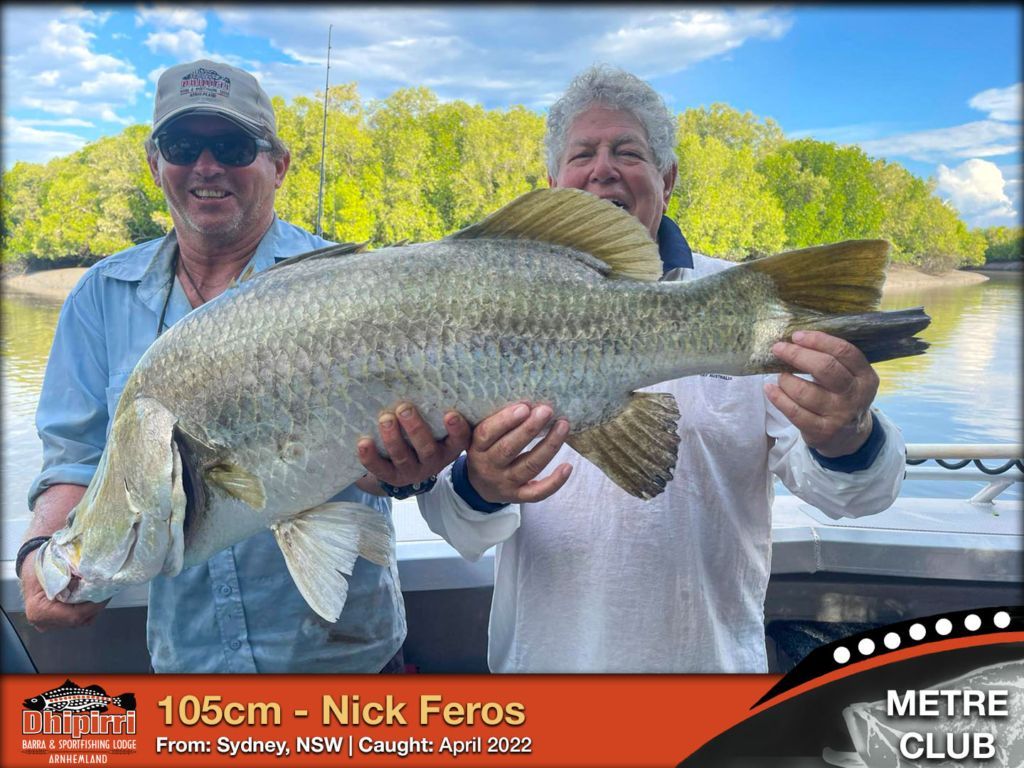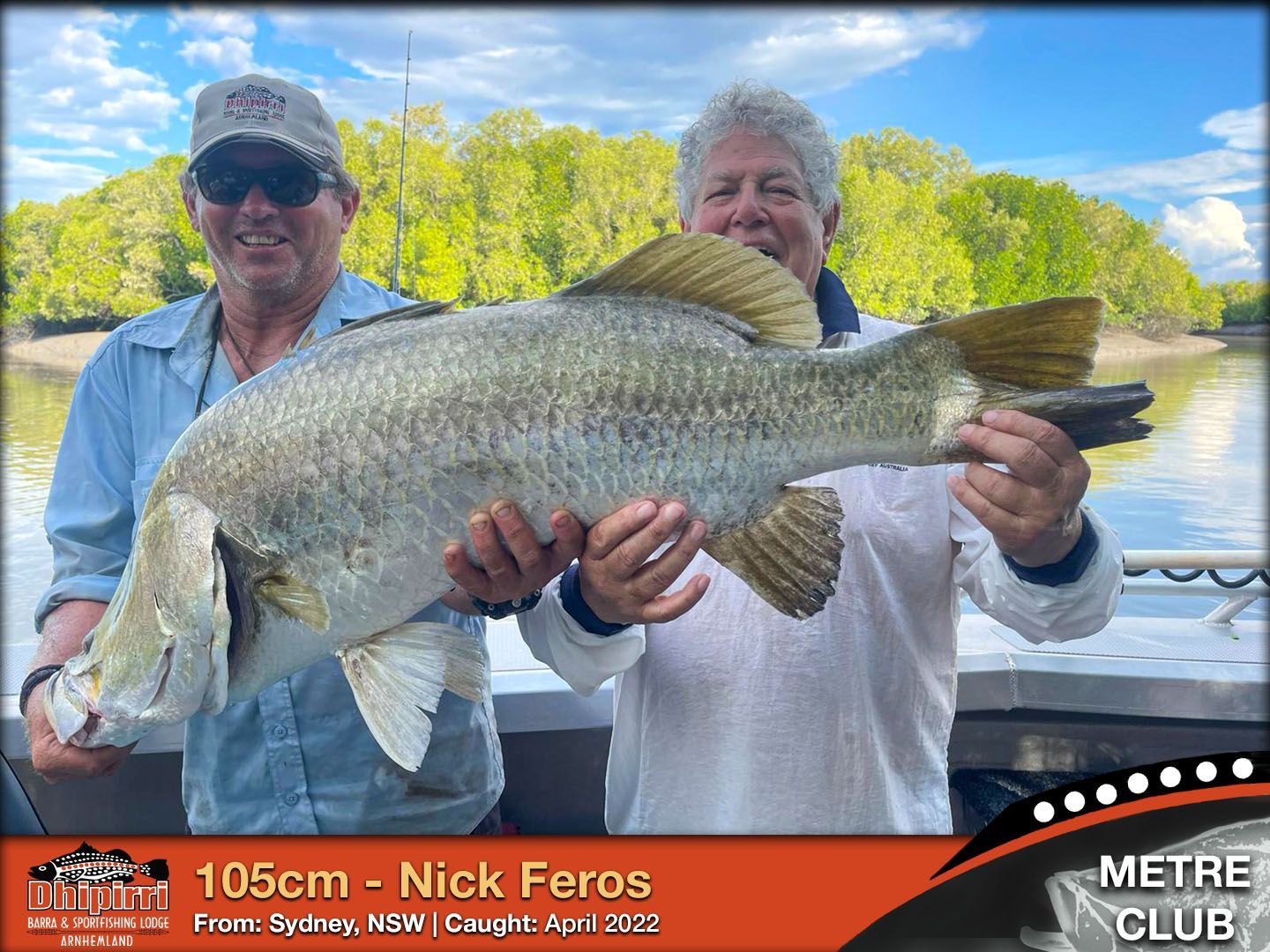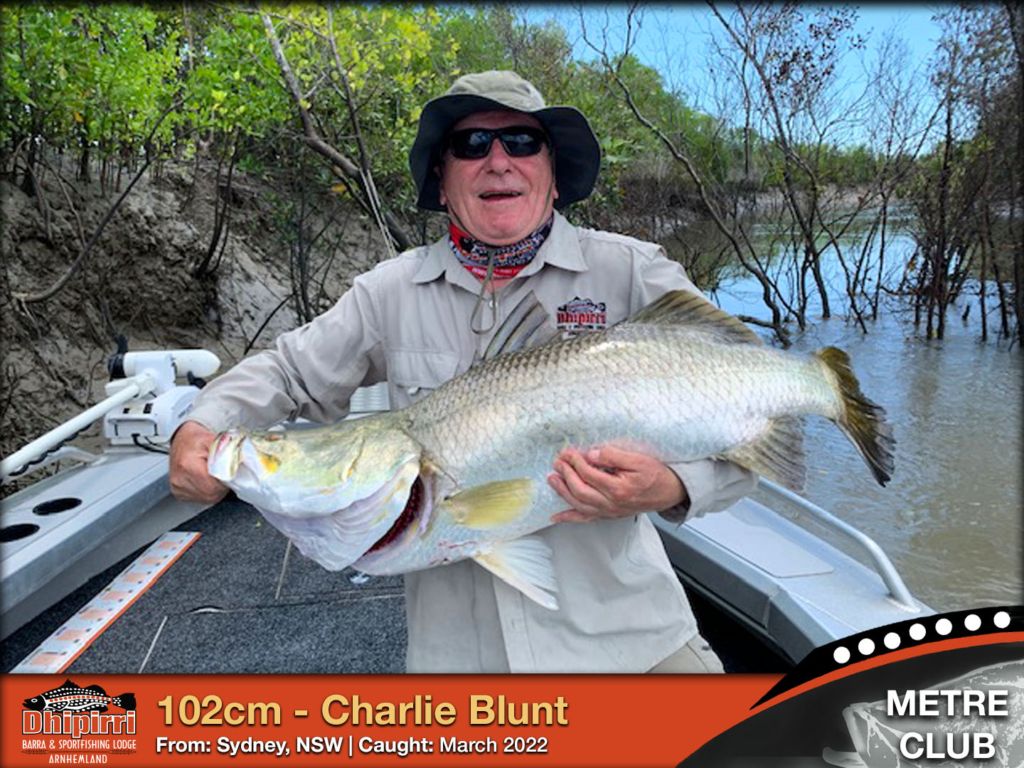 Check out who joined Dhipirri's Metre Barra Club from last year below.
From the aerial shows, to the power struggles in the snags, this fish will test all anglers and when a big one gets away… anglers have been known to be inconsolable.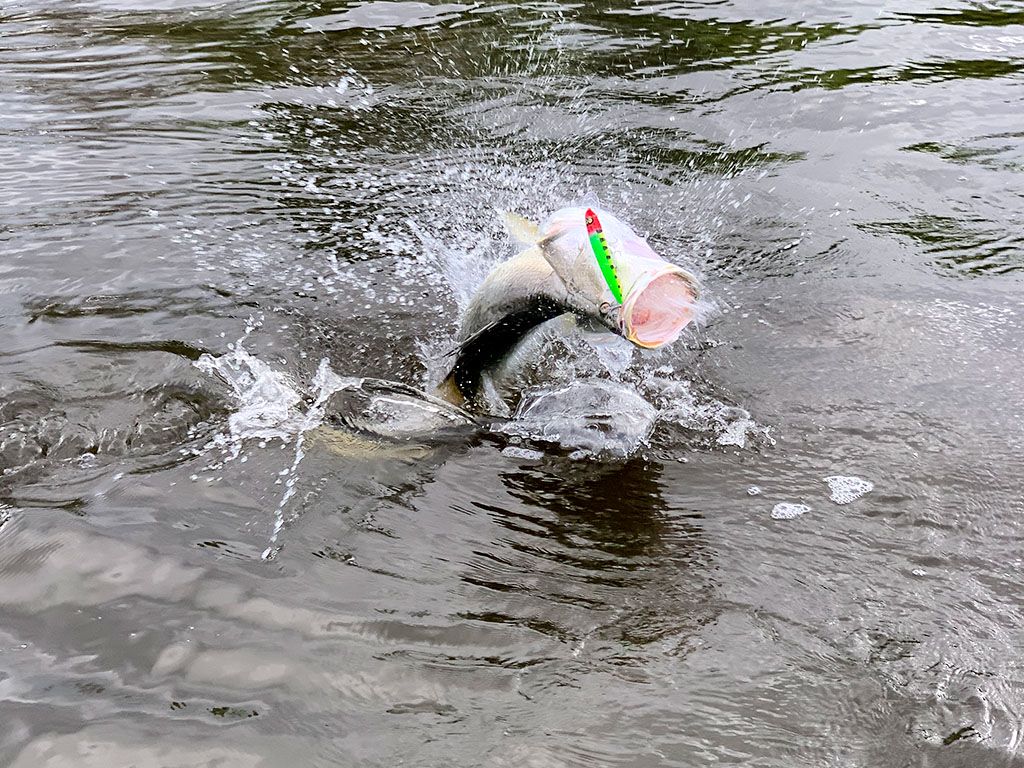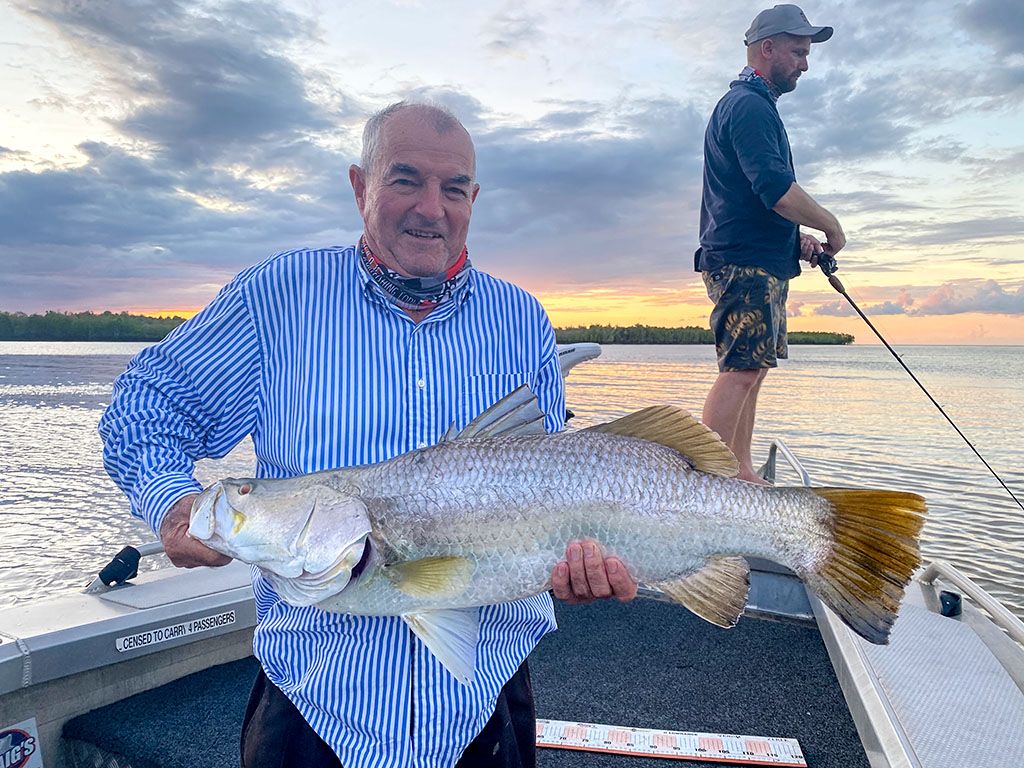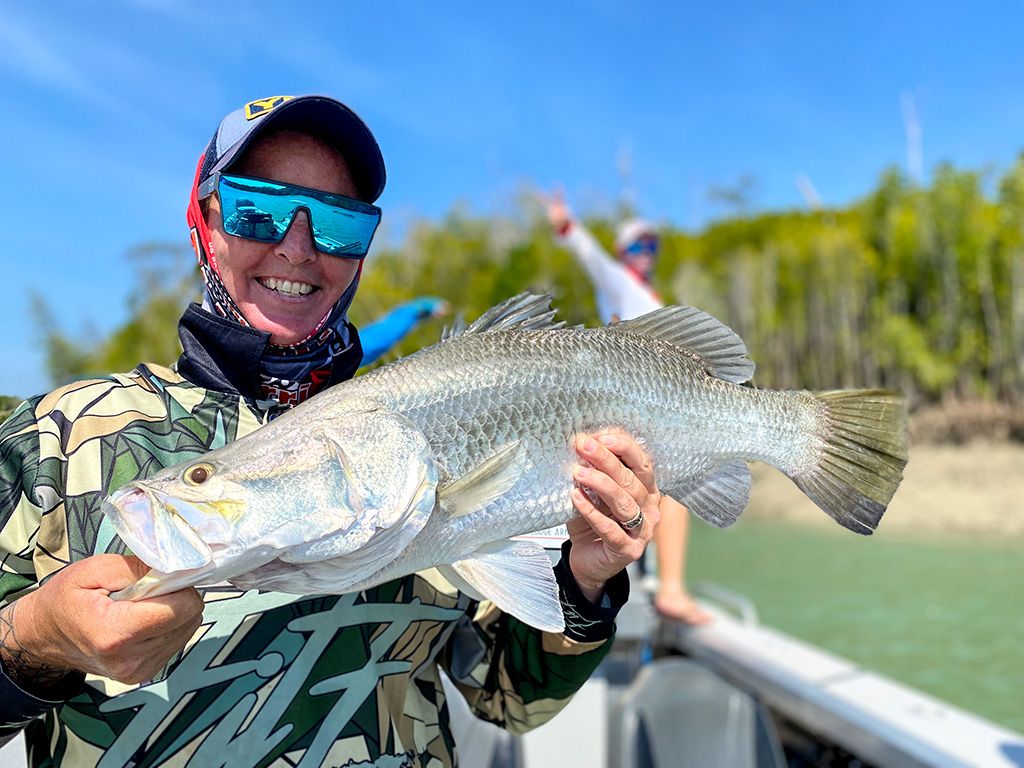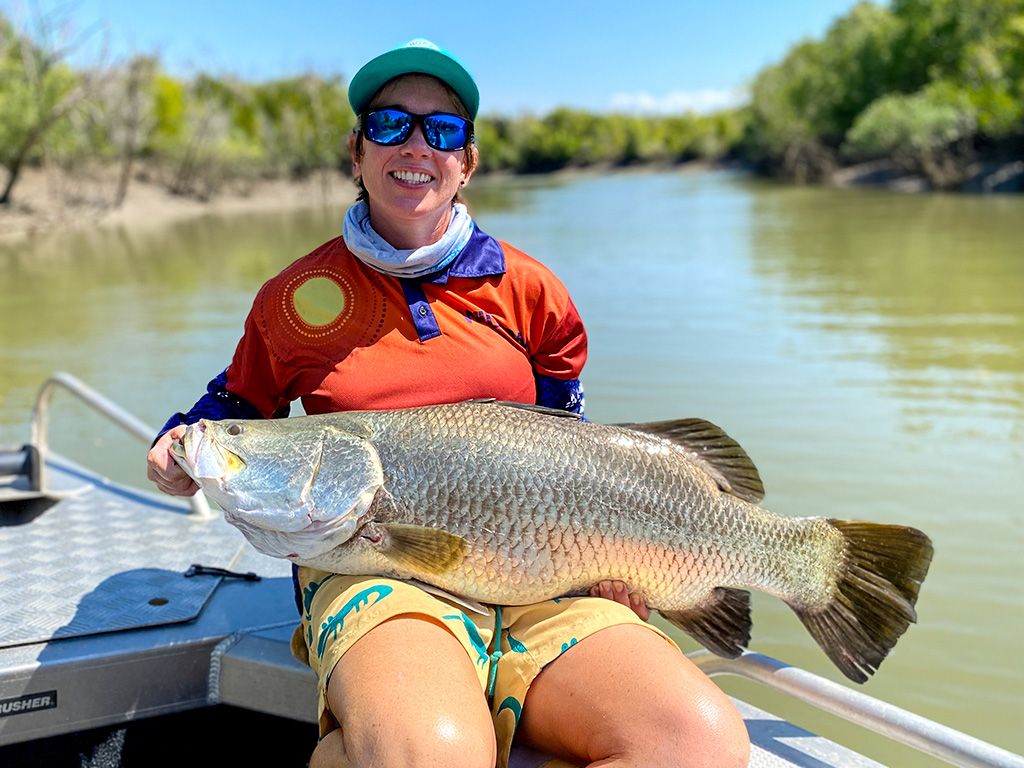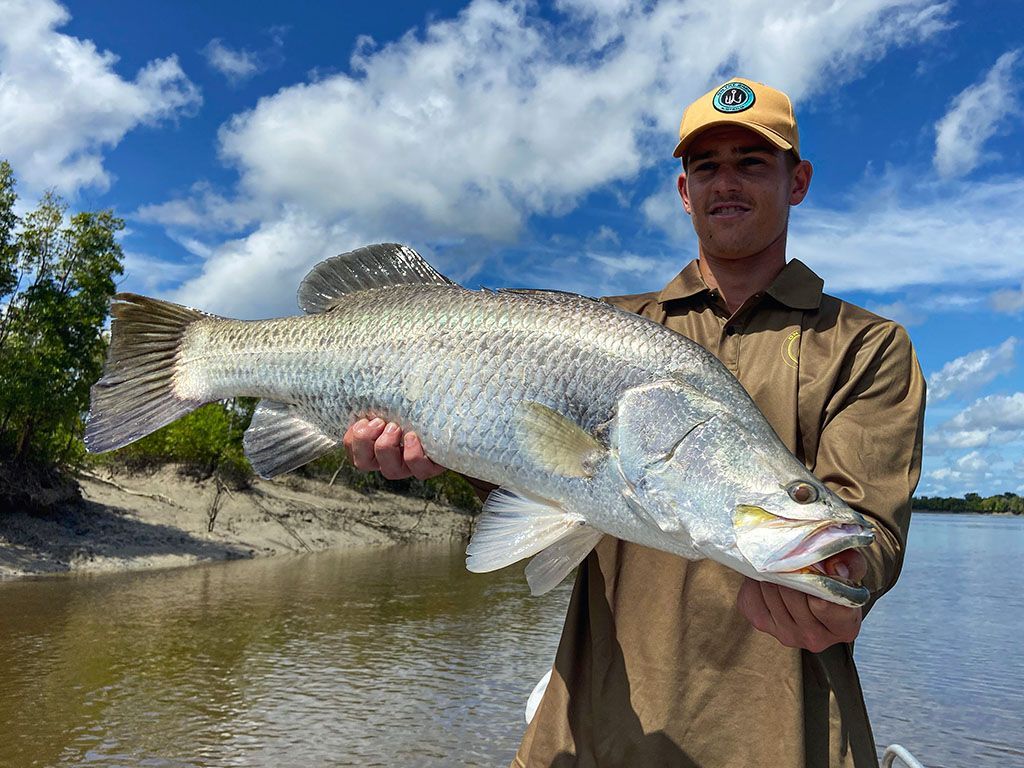 The ultimate 'one more cast' fish… when you find a snag full of Barra you can be there for hours.
Come chase the mighty Barramundi – you won't be disappointed.
GOLDEN SNAPPER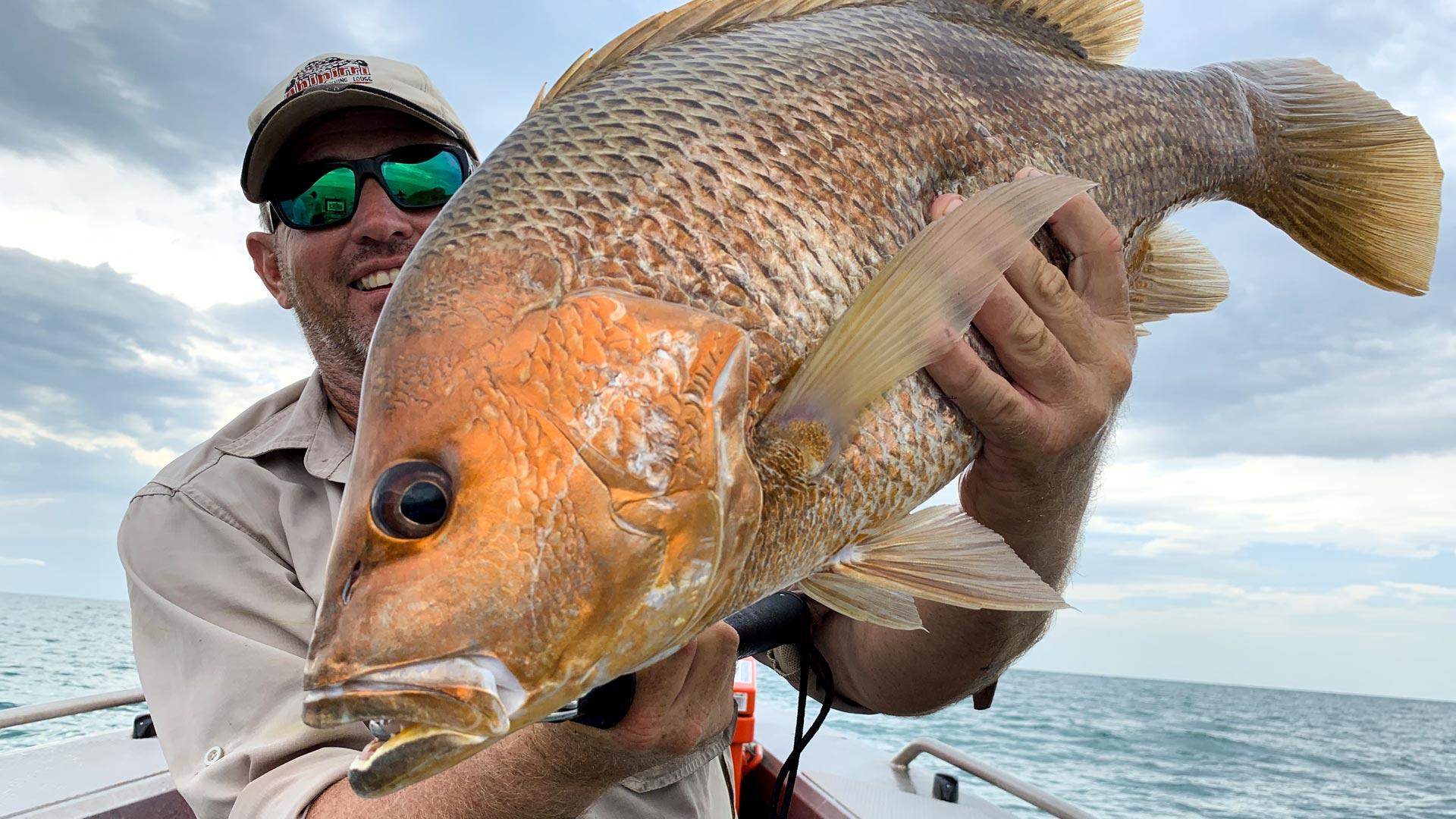 The Golden Snapper is another favourite at Dhipirri being found on the reefs and on the rock bars in the river systems.
Sessions on these fish can be hectic, with multiple hook ups and constant action common.
Get ready for sore arms and big smiles after a session on the Goldies!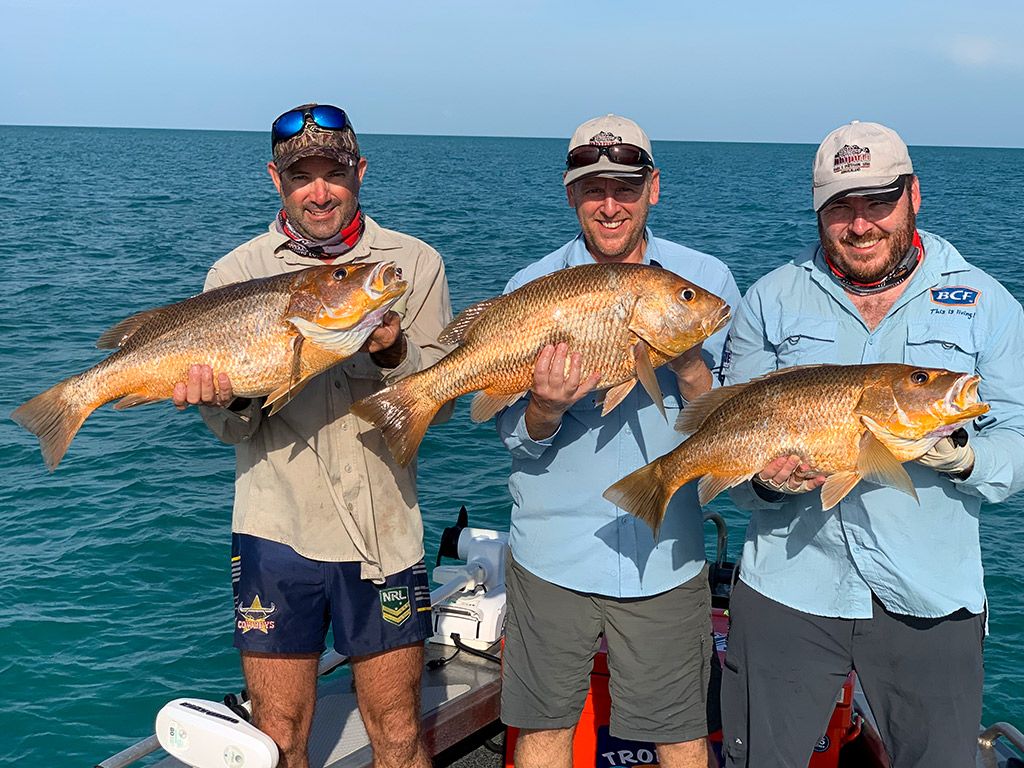 TREVALLY & QUEENFISH
GTs, Brassys, Golden Trevally and Queenies are loads of fun on the Barra gear and many clients have been stretched by these fighting fish.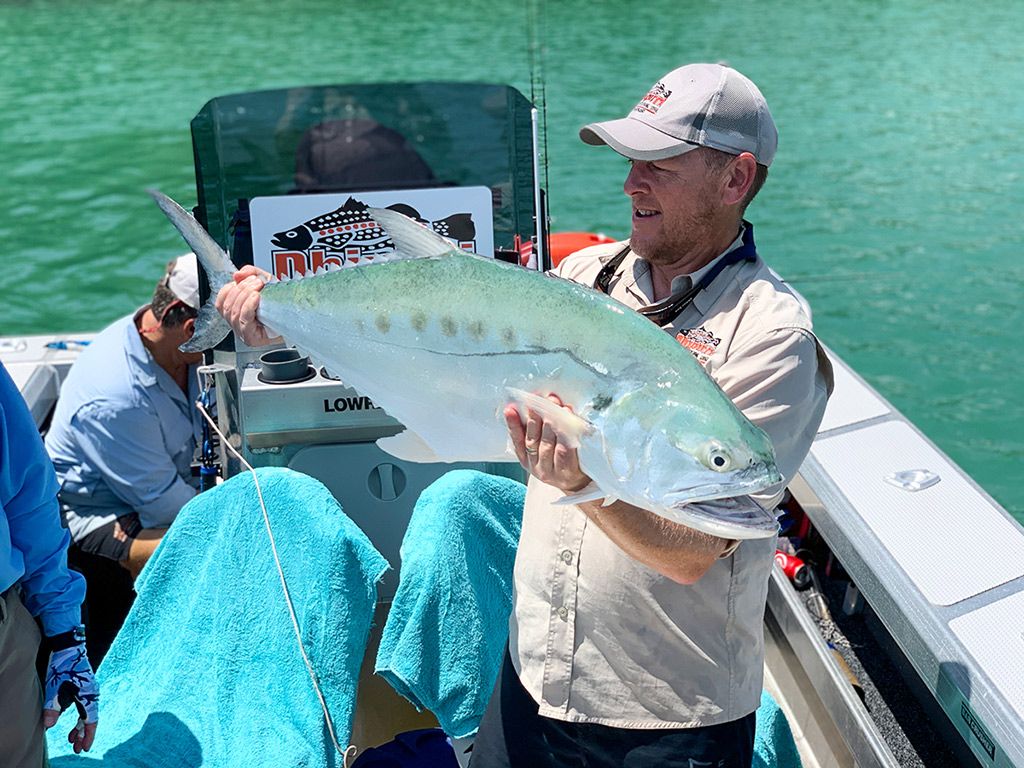 THREADFIN & BLUE SALMON
These species are ambush predators and are often caught when chasing Barra in the rivers and around the islands.
Early morning on the flats can produce some sensational Threadie action, and the Blue Salmon hit much harder than their eventual size suggests they should have!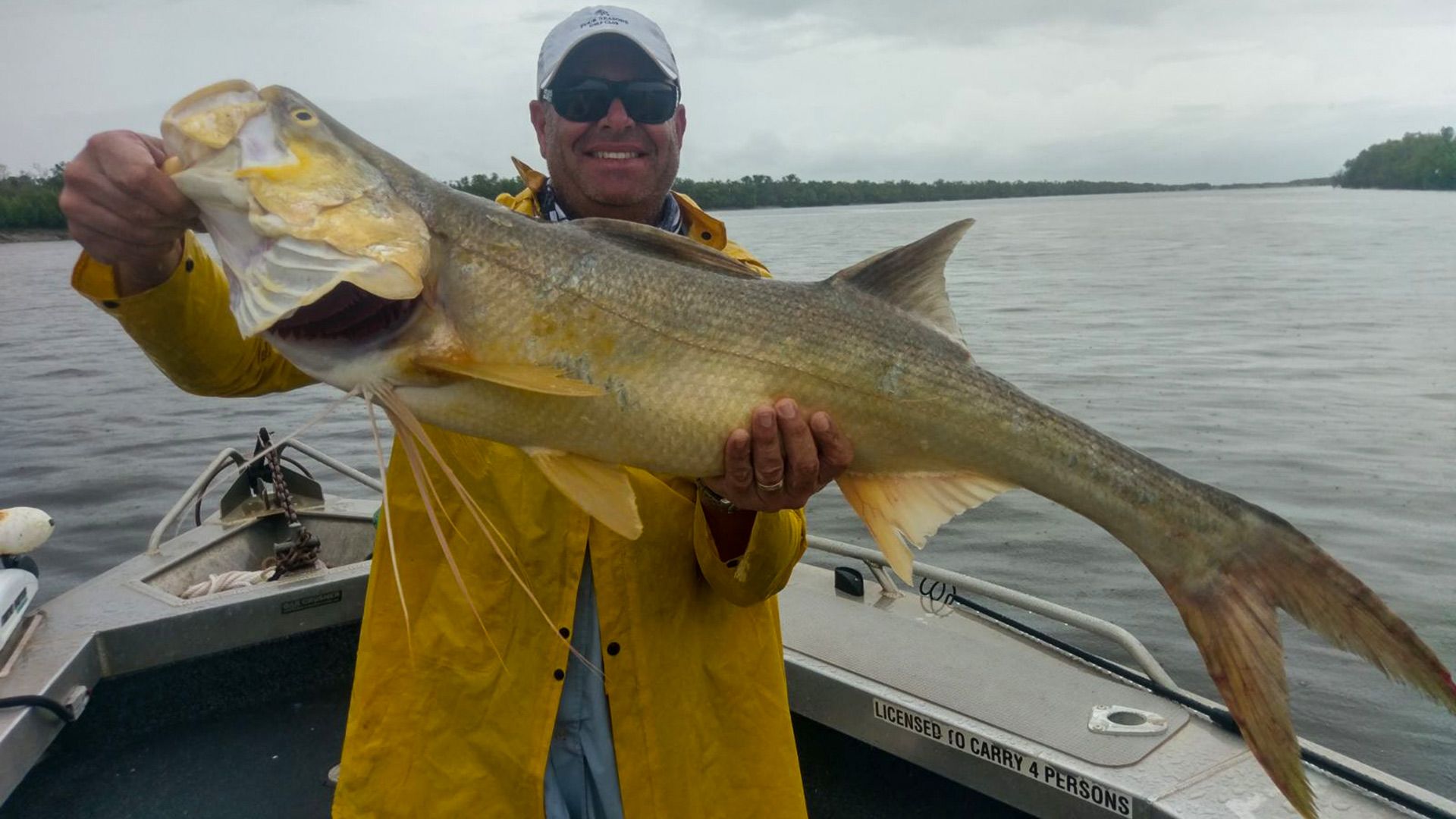 Threadies over a metre are often caught – make sure you check out the 124 cm specimen mounted in the Dining Area at the Lodge!
SPANISH MACKEREL
Hold on when these bad boys hit!
The bluewater fishing at Dhipirri can go off and getting hit by some Mackerel is some kind of experience. Trolling outside the mouths of the western rivers near Dhipirri can produce some insane sessions.
OTHER SPECIES