---
The Rivers and Islands
Perfectly positioned on the Arnhem Land coastline, Dhipirri Barra & Sportfishing Lodge is only minutes from a range of high quality fishing options.
Owners Darren and Sharon Nickolls have gained approval from the local traditional owners to fish all of the locations surrounding Dhipirri below.
The Glyde River
Only 10 minutes boat ride west of the lodge, the Glyde River offers fantastic fishing.
Fed by the Arafura Swamp, this location fires during the 'Run Off' period (March to June) as the floodplains empty into the river system.
From the mouth to the upper reaches, the Glyde provides numerous creeks, drains and rock bars, which are home to big Barramundi and Threadfin Salmon and you are a great chance of joining the '1 Metre Barra' club!
The Woolen River & Hutchinson Strait
Also 10 minutes by boat from the lodge, the Woolen River is a tidal river framed by rocky headlands.
This picturesque location features mangrove lined creeks and is a prime area for pulling multiple Barramundi from a snag or small drain.
A highlight at the end of the day on the Woolen is working the traps for a feed of mud crabs.
The Hutchinson Strait and the Howard Islands offer plenty of opportunities to chase Barramundi & a range of Pelagics.
Crocodile Islands & Milingimbi
To the north east of the lodge are the Crocodile Islands, which includes the local community of Milingimbi.
This area offers pristine waters and a variety of mangrove lined creeks and expansive sand spits.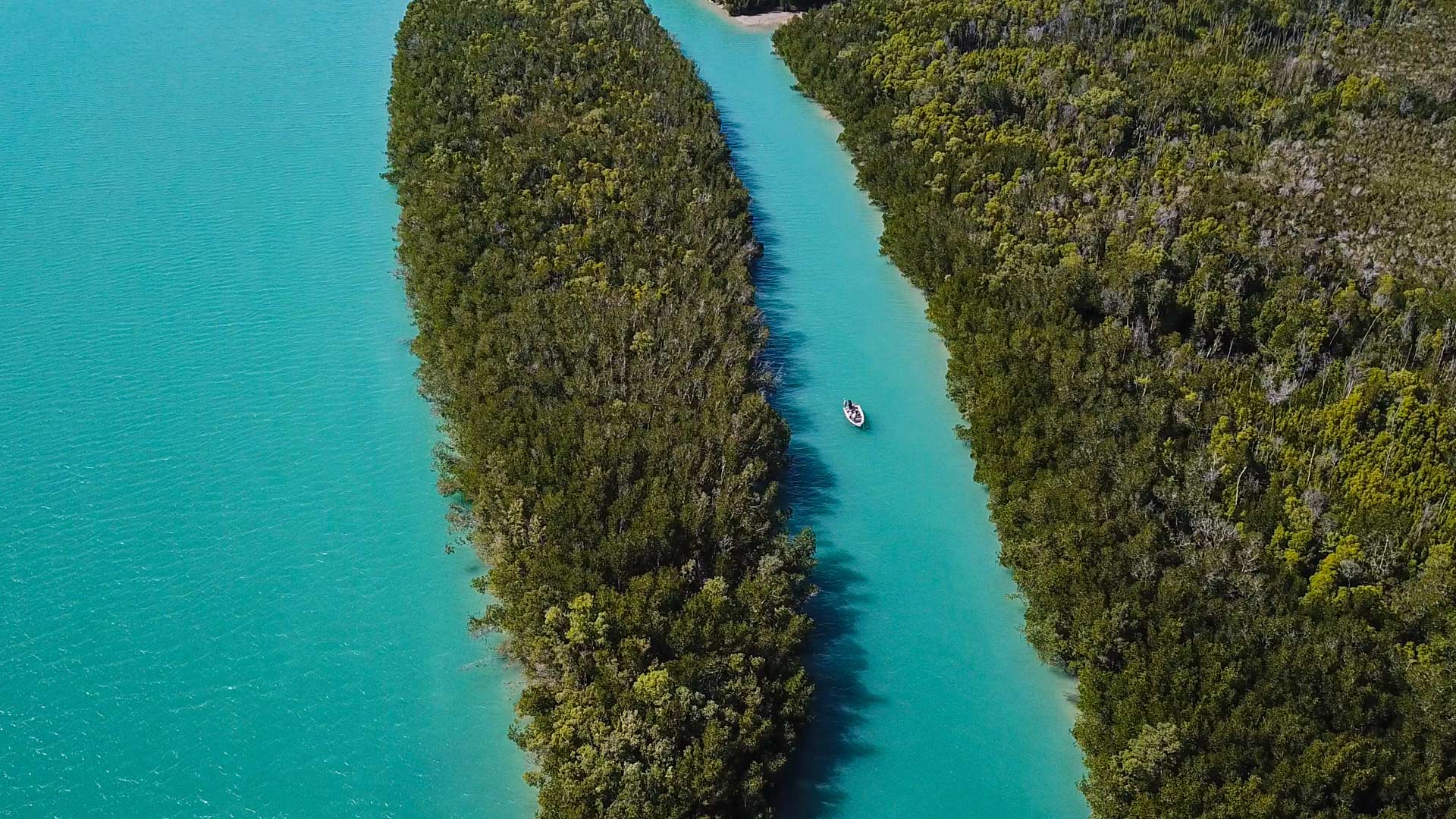 It is a perfect location for sight casting and fly fishing for Barramundi and other species.
The Bluewater & Reefs
There are no long boat rides at Dhipirri as within minutes of leaving the lodge, you will be enjoying the Bluewater action.
From GTs to Goldies, Queenies to Macks, there is a wide array of Pelagics to chase and multiple hook ups are standard.
After a session on the Bluewater, you will realise that Dhipirri is not just about Barramundi!