New airport shuttle bus arrives at Dhipirri
The 2021 Fishing Season at Dhipirri Barra and Sportfishing Lodge begins tomorrow (Saturday Feb 20) and we are pleased to unveil our new Airport Shuttle Bus!
Although there is a certain charm in jumping into one of our classic Land Rovers for the short trip from Dhipirri International to the Lodge, we are happy to now offer the air-conditioned comfort of our very own Toyota shuttle bus.
Just look at it – unmistakably covered with Dhipirri's sponsors.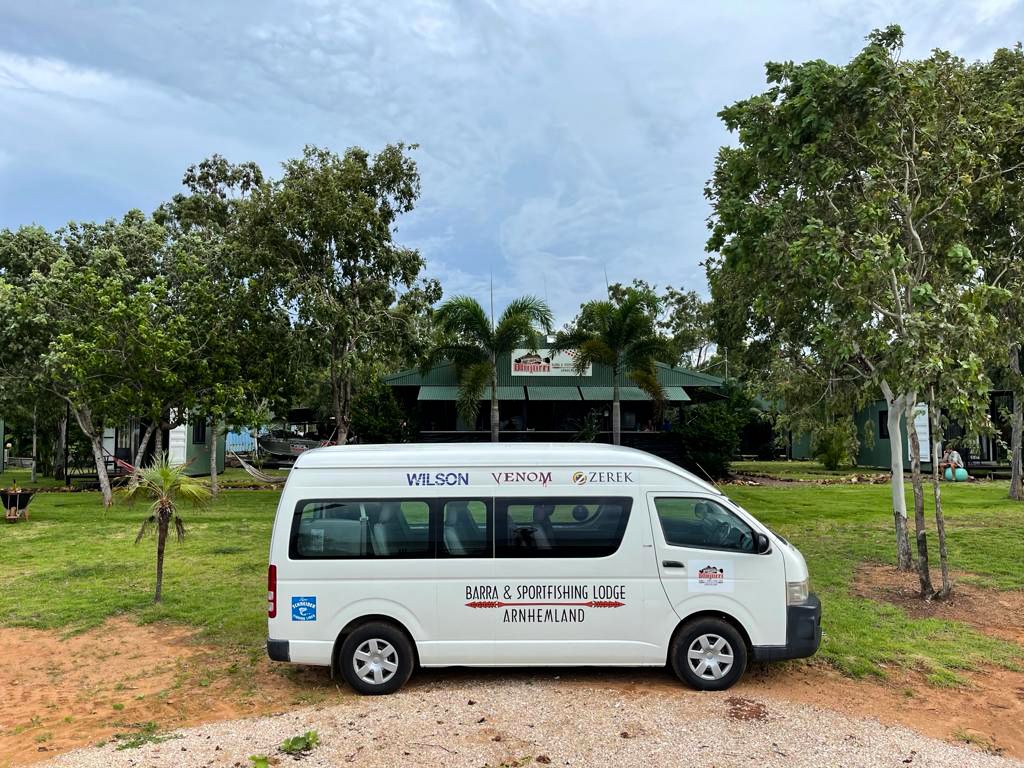 Not only is it air-conditioned but the new shuttle bus offers a much easier way of boarding than the Landy's could, and will ensure you a smooth ride to the main deck at the Lodge as you prepare for a wonderful week of adventure fishing with mates at Dhipirri.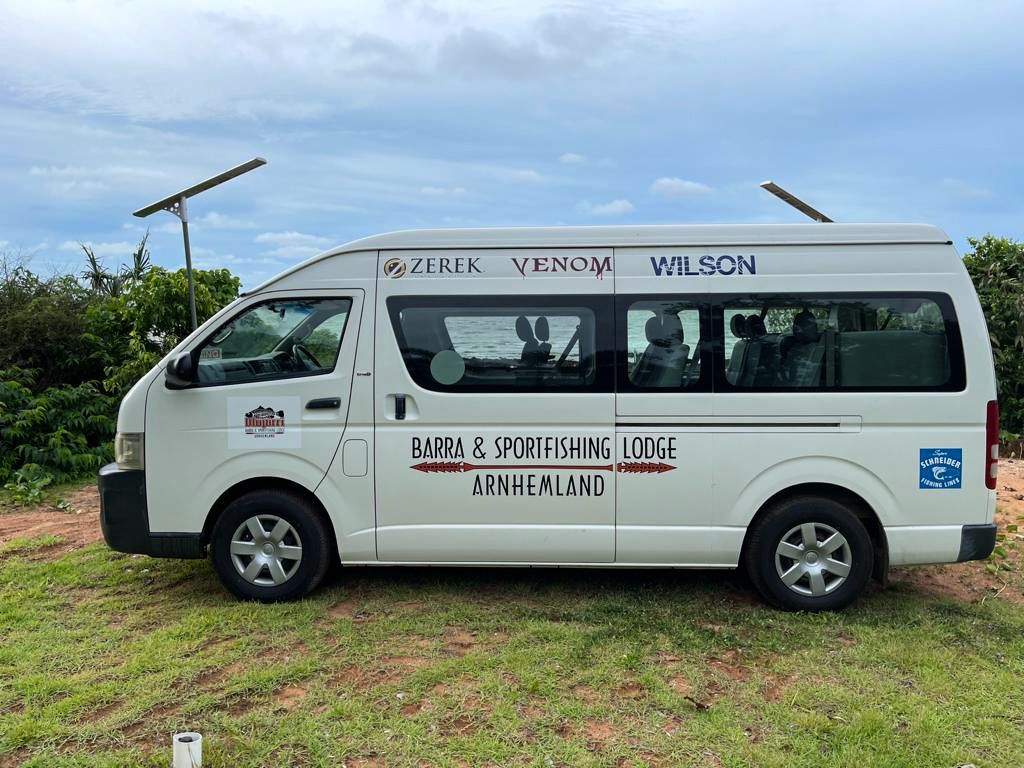 Our first clients of 2021 will get to test drive the vehicle tomorrow as we begin what we are hoping will be a cracking run-0ff.
If you are interested in a trip to Dhipirri please head to our contact us page to get in touch.
Also please Subscribe to our YouTube Channel to check out videos from Dhipirri Barra TV.
---
NEXT ARTICLE