Video: Double Barra in the net to kickoff 2021!
The first Dhipirri Barra of the 2021 season 🙂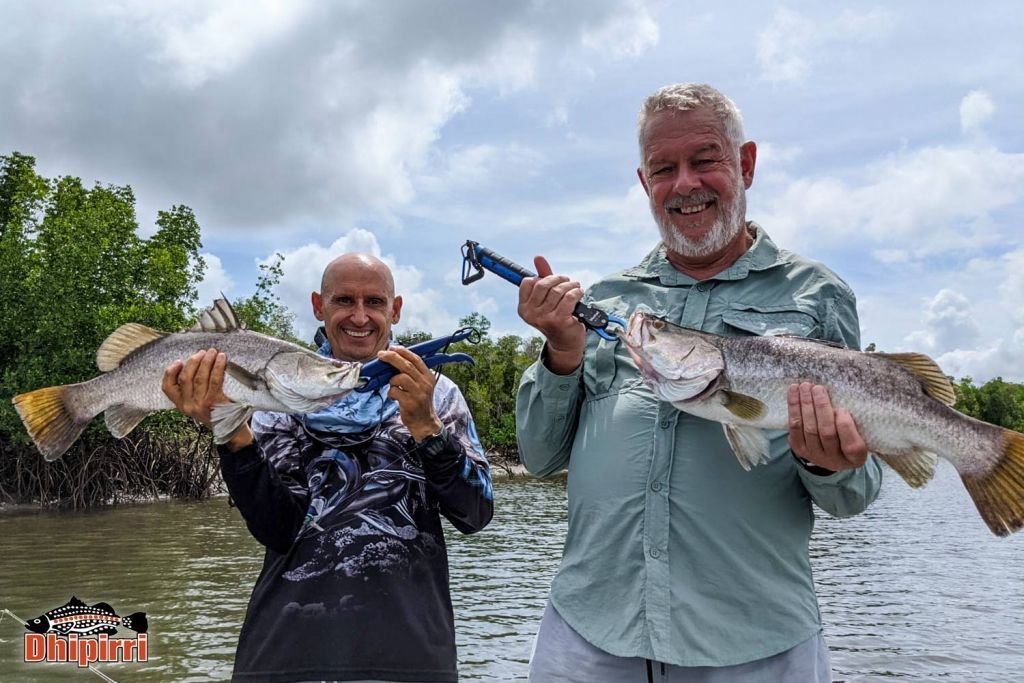 Roy and Max – two of the first clients in at Dhipirri Barra and Sportfishing Lodge for the new season, had a double hookup of Dhipirri Barra in the Woolen River this week and Dhipirri Guide Peter 'Gecko' Wardill scooped them up in the same net!
Got him yes!
And were they excited? Let's ask Roy from the video.
"You ______ beauty," Roy, February 2021.
Here's the immediate reaction shot after they were scooped up.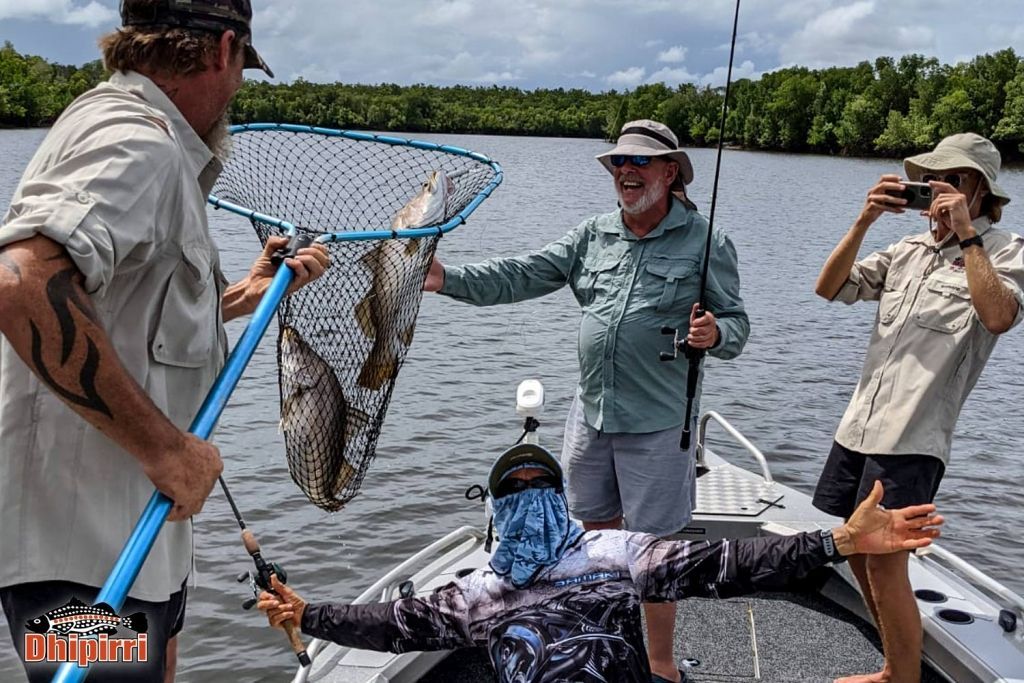 If you are interested in a trip to Dhipirri please head to our contact us page to get in touch.
Also please Subscribe to our YouTube Channel to check out videos from Dhipirri Barra TV.
---
NEXT ARTICLE
Video: Clients Mark and Geoff have a day out during the early run-off! →