Video: Catching Barra without casting… easy as!
It's Dhipirri owner Darren Nickolls' birthday so to celebrate here he is catching a Barra without even casting!
Daz was reaching for what he thought was a lure stuck deep inside a snag… and pulled out a Dhipirri Barra just like that!
Talk about a classic catch! Too easy!
The Nicolson brothers then stepped up to try and replicate Darren's genius… can we make it 3 from 3?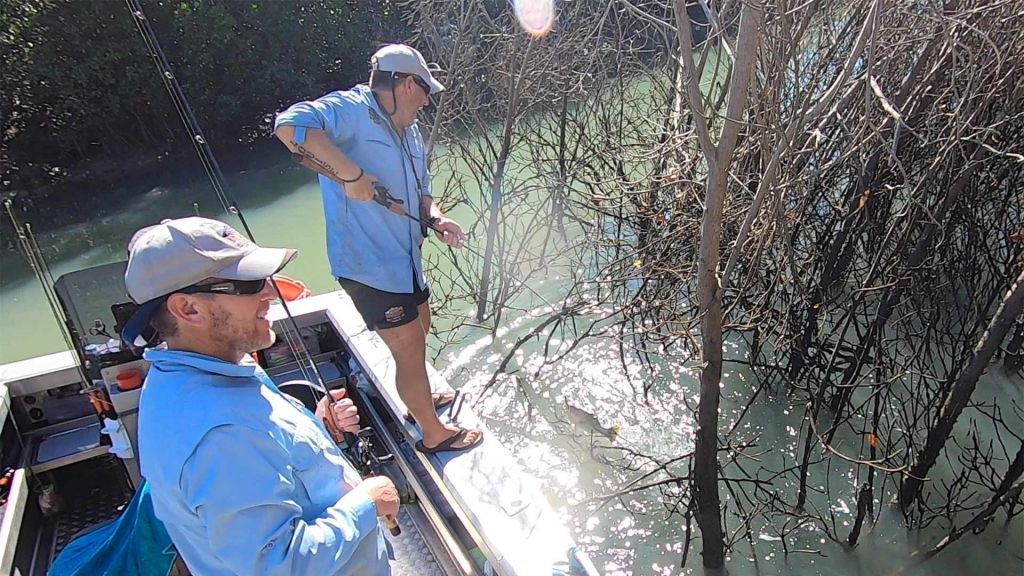 Dhipirri Barra and Sportfishing Lodge has availability from late July to the end of 2021 and we are expecting the run-off fishing to continue through the middle part of the year, given the amount of water that remains on the flood plains (and keeps getting topped up).
So if you are interested in a trip to Dhipirri please head to our contact us page to get in touch and enquire about the dates we have available.
Also please Subscribe to our YouTube Channel to check out more videos from Dhipirri Barra TV.
---
NEXT ARTICLE
Trip Report: "I rate this Barra destination as the best this country has to offer" →