Glen Makin joins Dhipirri's Metre Barra Club!
Expert level 20 achieved as Glen Makin catches his 20th career Metre Barra!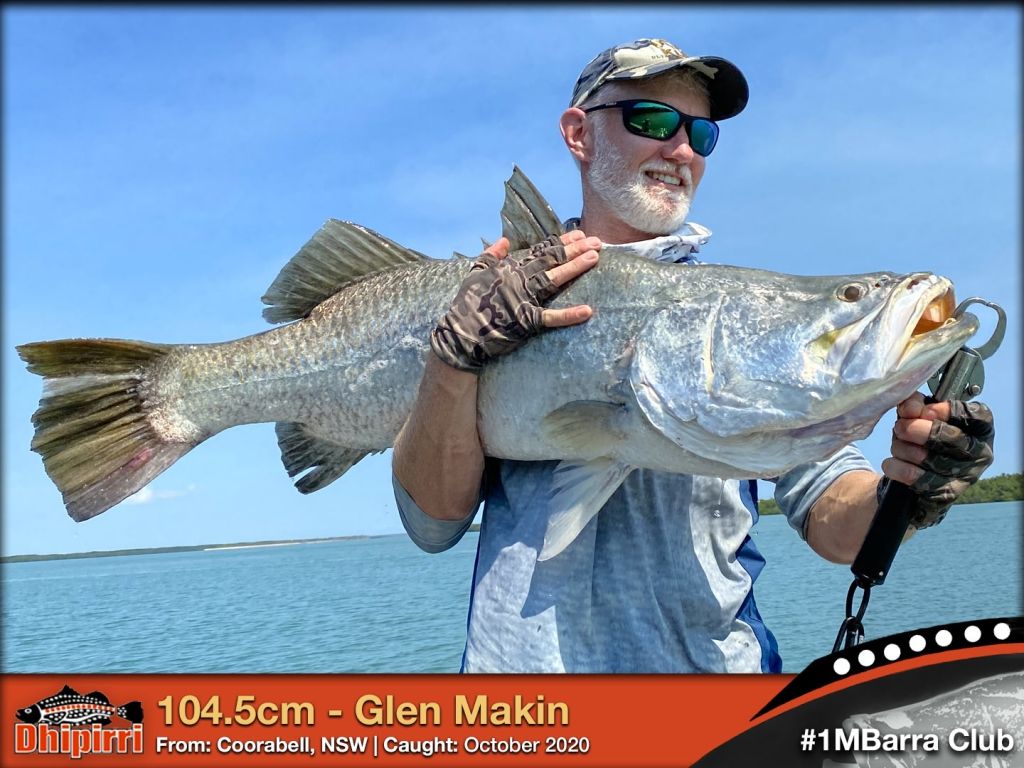 "Big lure, big fish mate."
Late October delivered the goods at Dhipirri Barra and Sportfishing Lodge with Glen Makin catching a 104.5cm Dhipirri Barra at Milingimbi. It was the 20th Metrey that Glen has caught (across PNG and Australia) but it was his first at Dhipirri as he spent the week at the lodge with his good mate Markus.
Teaming with Dhipirri Guide Ben Vidgen, the boys saw the Barra racking up near the Barra Highway and they actually hooked up with three that were similar size before Glen finally nailed this one with as he says in the video a 'big lure'.
Enjoy the full three and a half minute video of the fight and landing as filmed by Markus below!
Check out some of the great photos taken when the boys landed this 104.5cm Dhipirri Barra.
Well done Glen!
Fish at Dhipirri before the end of the 2020 season!
Due to COVID-19 we've had some changes to bookings and there are now boats available from November 12 to December 15.
Call our Darwin office on 08 8983 3722 to discuss dates – with great deals available when you book two boats or more.
Check out more fishing videos on Dhipirri Barra TV on YouTube.
---
NEXT ARTICLE