Young Sullivan conquers 2 Big Dhipirri Barra!
Little Legend tames Big Barra!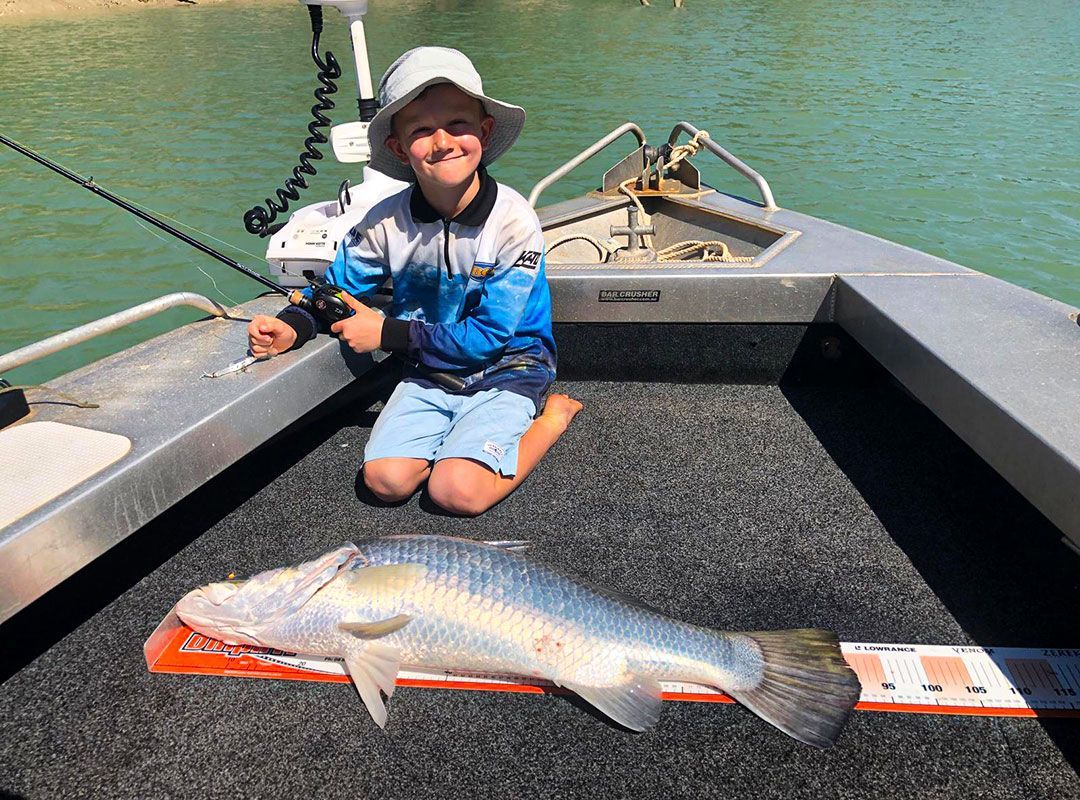 The Clark Family has been to Dhipirri the last two winters and it's been awesome to host a family who loves fishing and spending time together in enthralling Arnhem Land.
Dhipirri Guide Aaron Beaumont has had a blast looking after the two youngest Clarks and their dad, and Aaron has captured the two titanic battles the youngest Clark – Sullivan – has had with two thumping Dhipirri Barra.
Enjoy.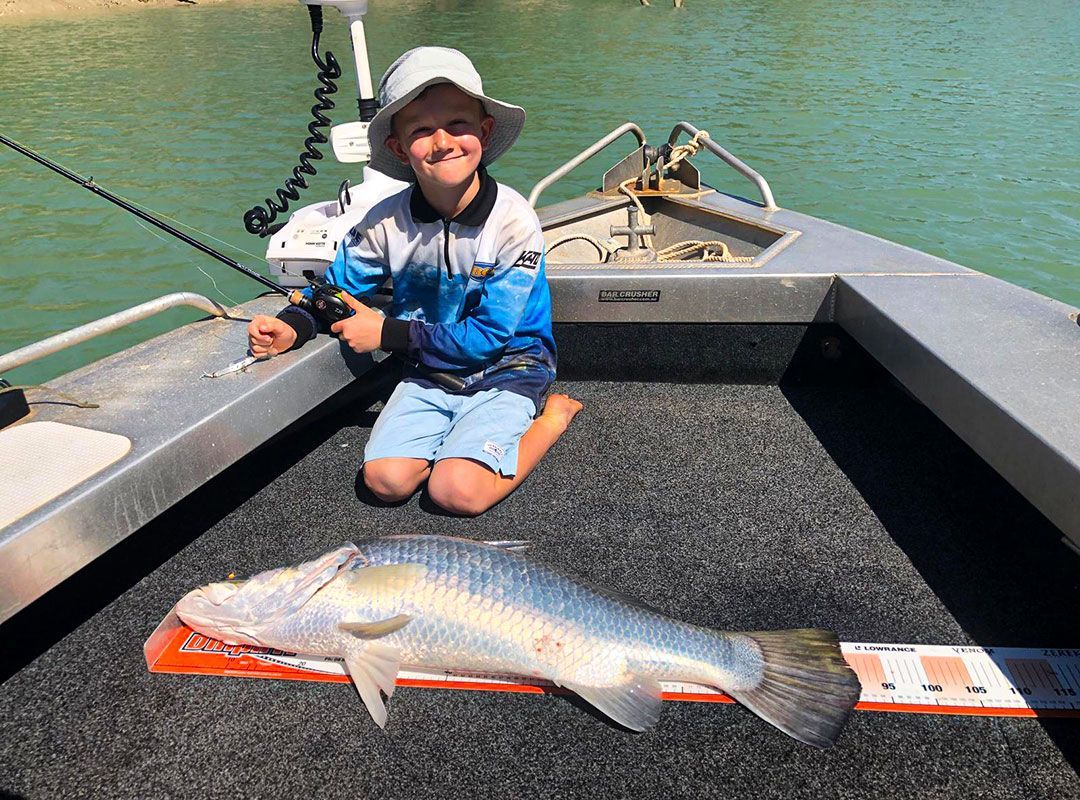 7 year old Sullivan conquers an 86cm Dhipirri Barra in 2018.
8 year old Sullivan tames an even bigger 92cm Dhipirri Barra in 2019!
Kids have a blast at Dhipirri – so get in touch with us via info@dhipirribarra.com.au and we'd love to help you bring your family here.
---
NEXT ARTICLE