108cm of Metre Barra Magic!
ANOTHER MEMBER OF THE CLUB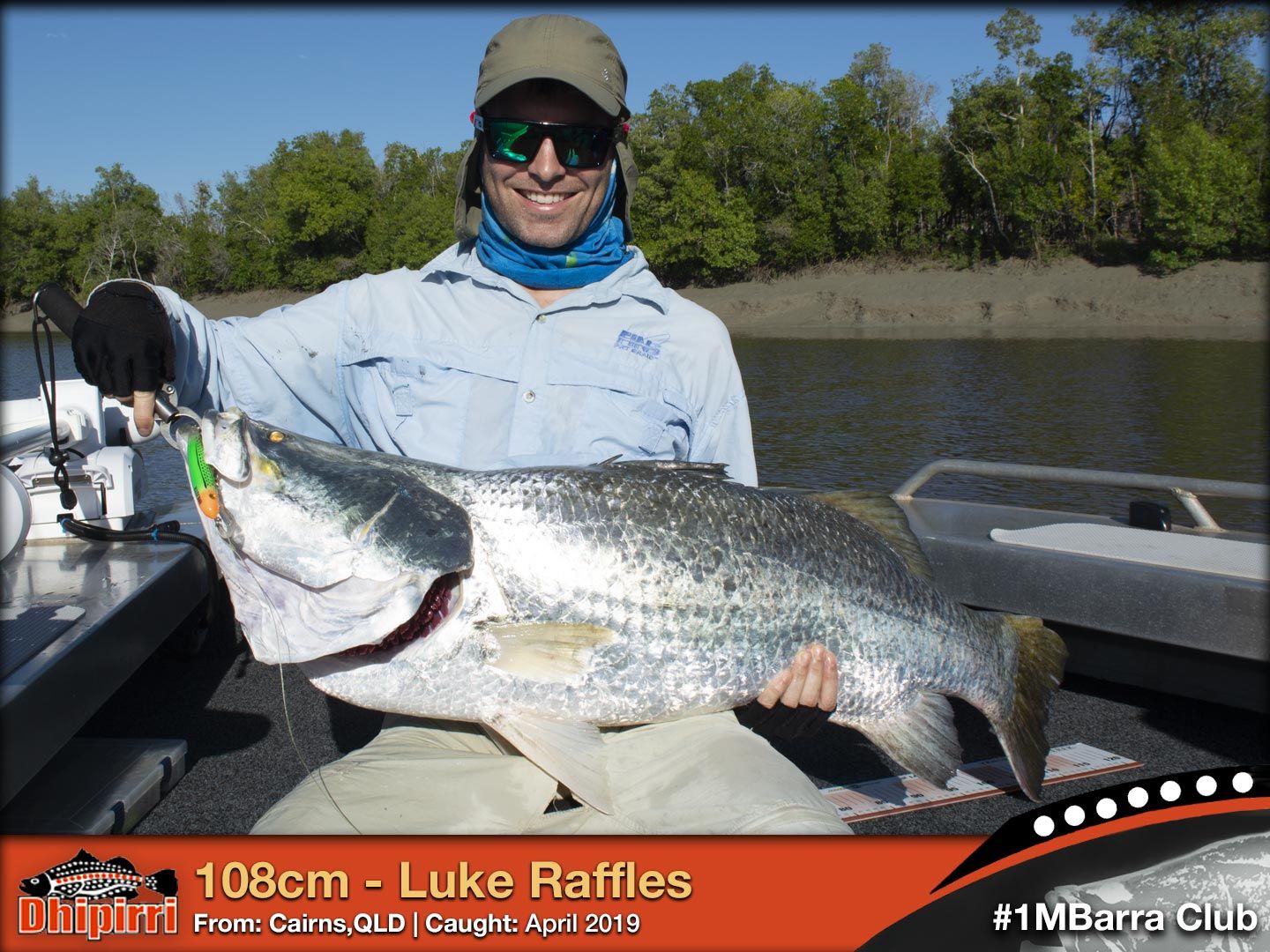 Luke Raffles from Cairns enters Dhipirri's Metre Barra Club!
Luke tangled with a 108cm horse on The Glyde with Dhipirri guide Chris Doukas at the helm as the Rock Bar fired again.
"We were trolling a guns and roses ballista of all things on the last of the run out on the Glyde River. These are the lures with LEDs in them that start flashing when they hit the water," Doukas explained.
"The big girl stayed down deep not showing herself til the last minute… but as soon as she surfaced for the first time – I knew she was definitely gonna be a dollar for sure!"
"She swam off after with no problems at all. It was Luke's first dollar as well."
Congrats Luke!
---
NEXT ARTICLE