Armistead Tour Fishing Report – May 2019
"Can't wait to get back!"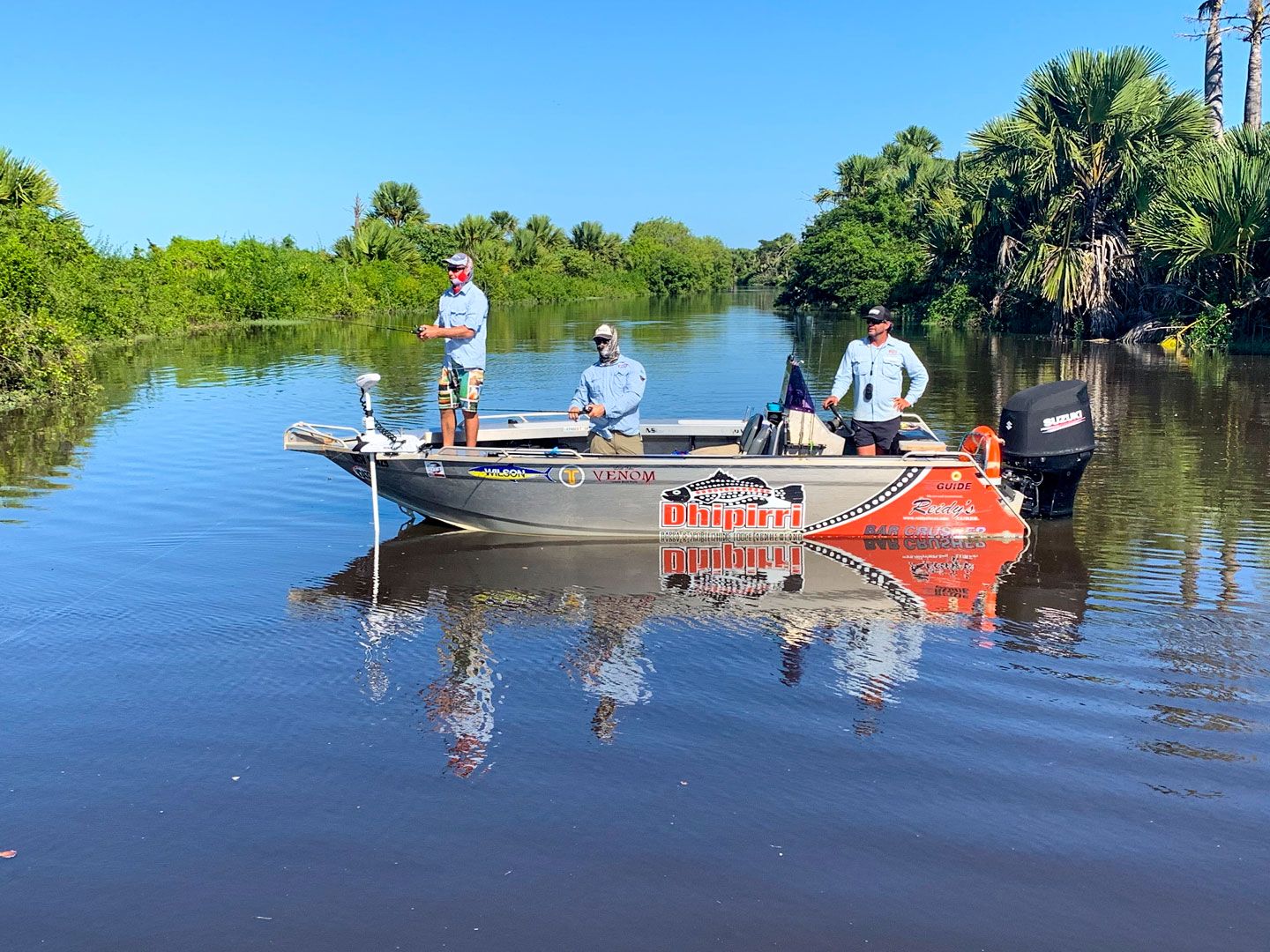 You know an angler is itching for a trip to Dhipirri when they post a photo of the fishing gear they are taking on Instagram prior to arrival.
Matt Armistead was keeeeeen!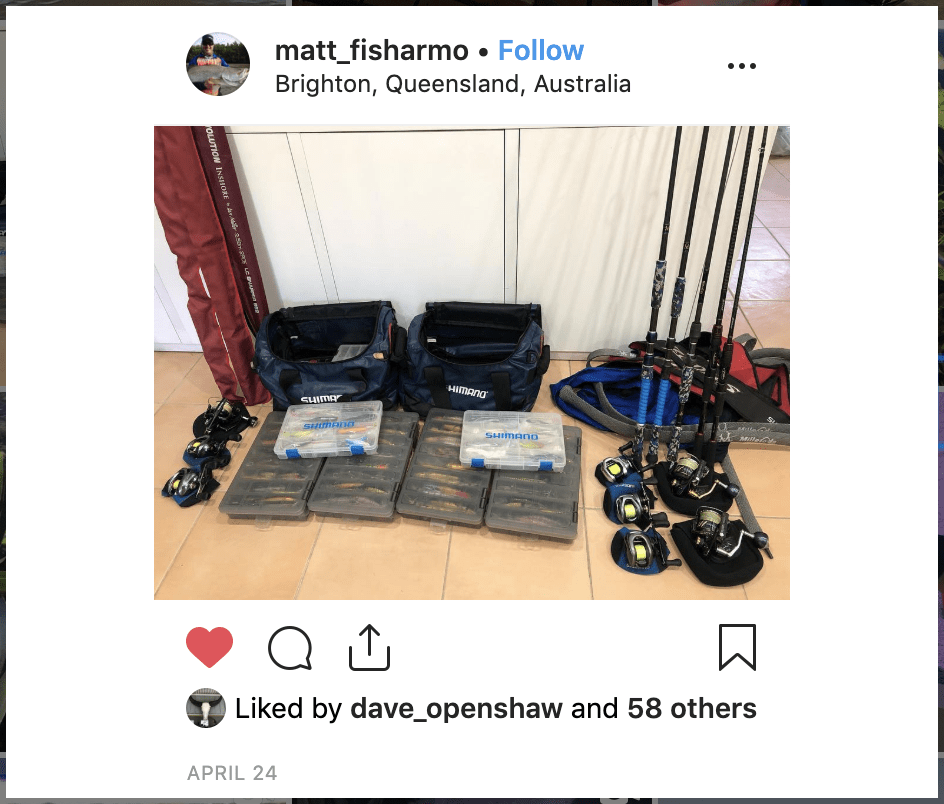 For Matt and his mates Steve, Steve and Matt (no that's not a typo – 2 x Steves and 2 x Matts) a trip to Dhipirri was on the bucket list and after spending the week in Arnhem Land they weren't disappointed.
"So many great fish caught up the creeks and out on the bluewater," Matt Armistead posted on his Instagram page (@matt_fisharmo) with an array of photos and videos from his trip.

"There's so many awe inspiring locations so close to the lodge. And it's such a great lodge with 1st class staff and guides and right on the waterfront.

"Can't wait to get back there and try it after a big wet season."
They fished in two boats from May 3rd to the 11th and shared three Dhipirri Guides amongst them – Aaron Beaumont, Syd Openshaw and Travis Westfield.
"We asked to fish both boats in similar locations to we could all enjoy the trip together," Matt told DhipirriBarra.com.au after the trip. "Of particular note, out on the bluewater one day we had a troll-off between the boats which was hilarious – we couldn't get 100m before one of the boats would hook up!"

"But the highlight of the trip was definitely travelling up to the floodplains at the top of The Glyde River, such an amazing place."
And as good as the fishing can be, Matt underlined one of the great appeals of a tour to Dhipirri – spending time with mates in an incredibly remote and jaw-dropping location.
"It's not all about the fish, the best part of every fishing trip for me is the mates you share it with and the amazing places you visit.

"Dhipirri had both."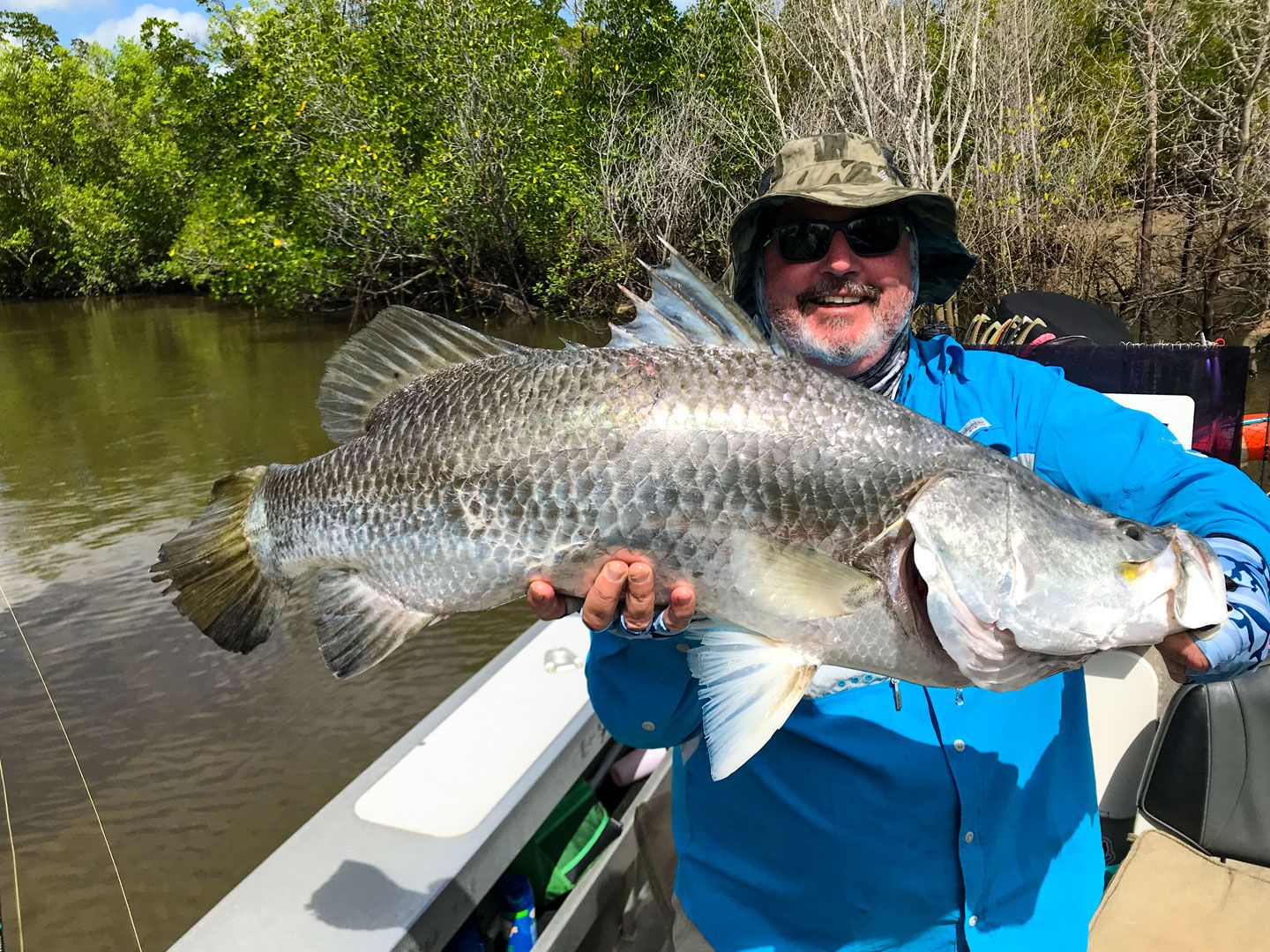 The best Barra of the trip was a 92cm landed by Steve (above) and they smashed a variety of species in the river and on the bluewater, including some Cobia, a laaarrrge Mangrove Jack and a cracking Goldie up the river.
What a trip lads.
Just check out the photos!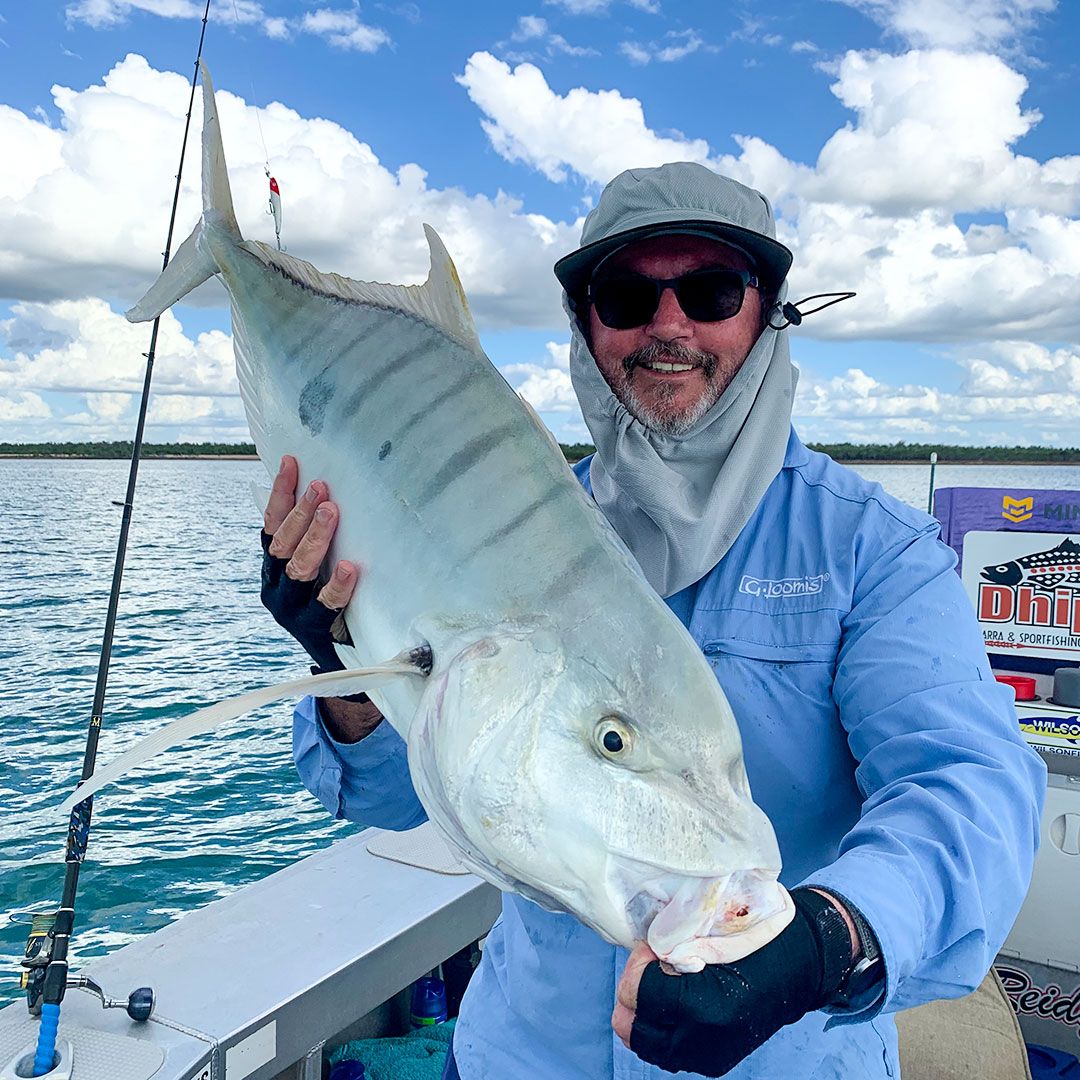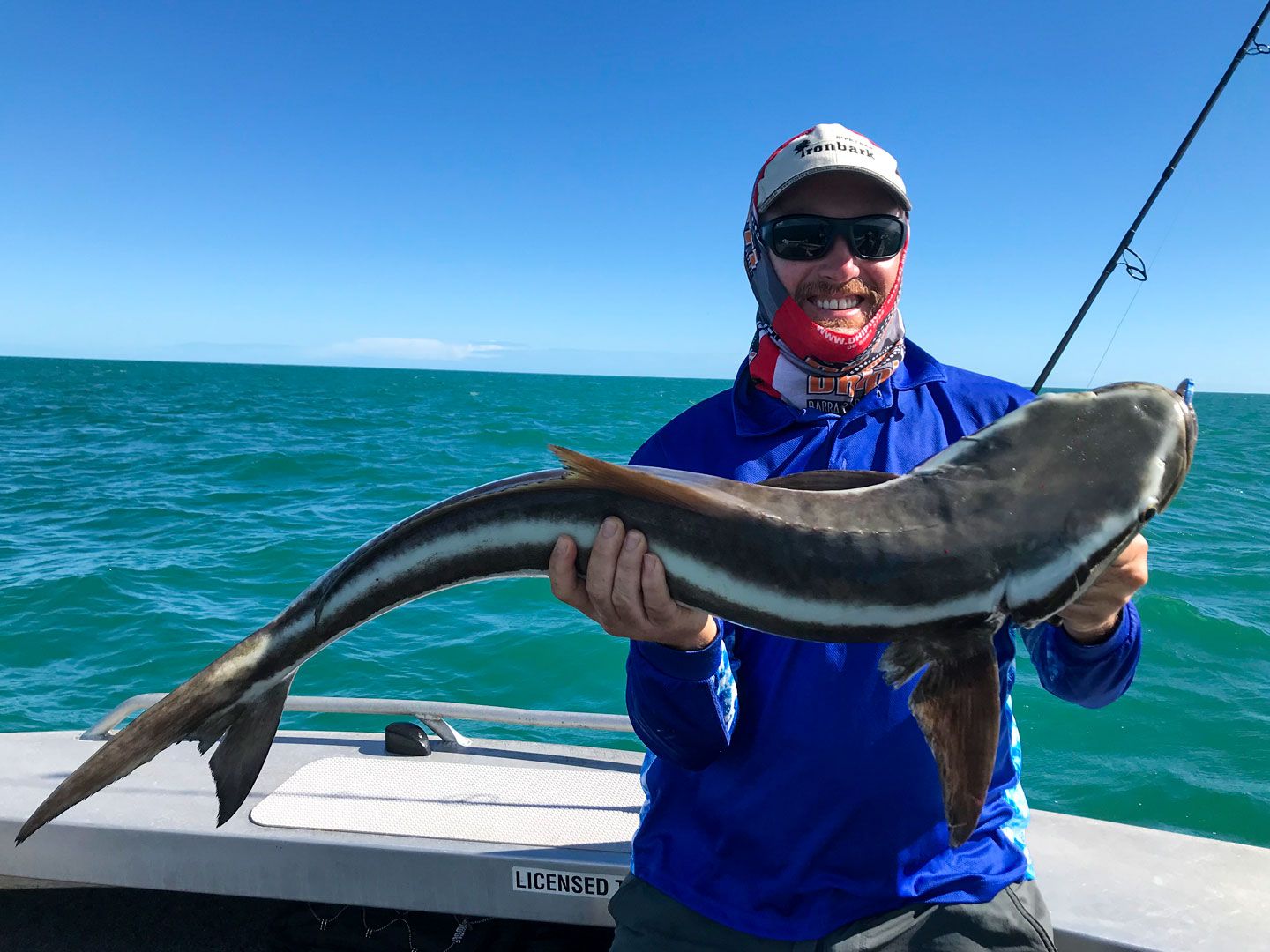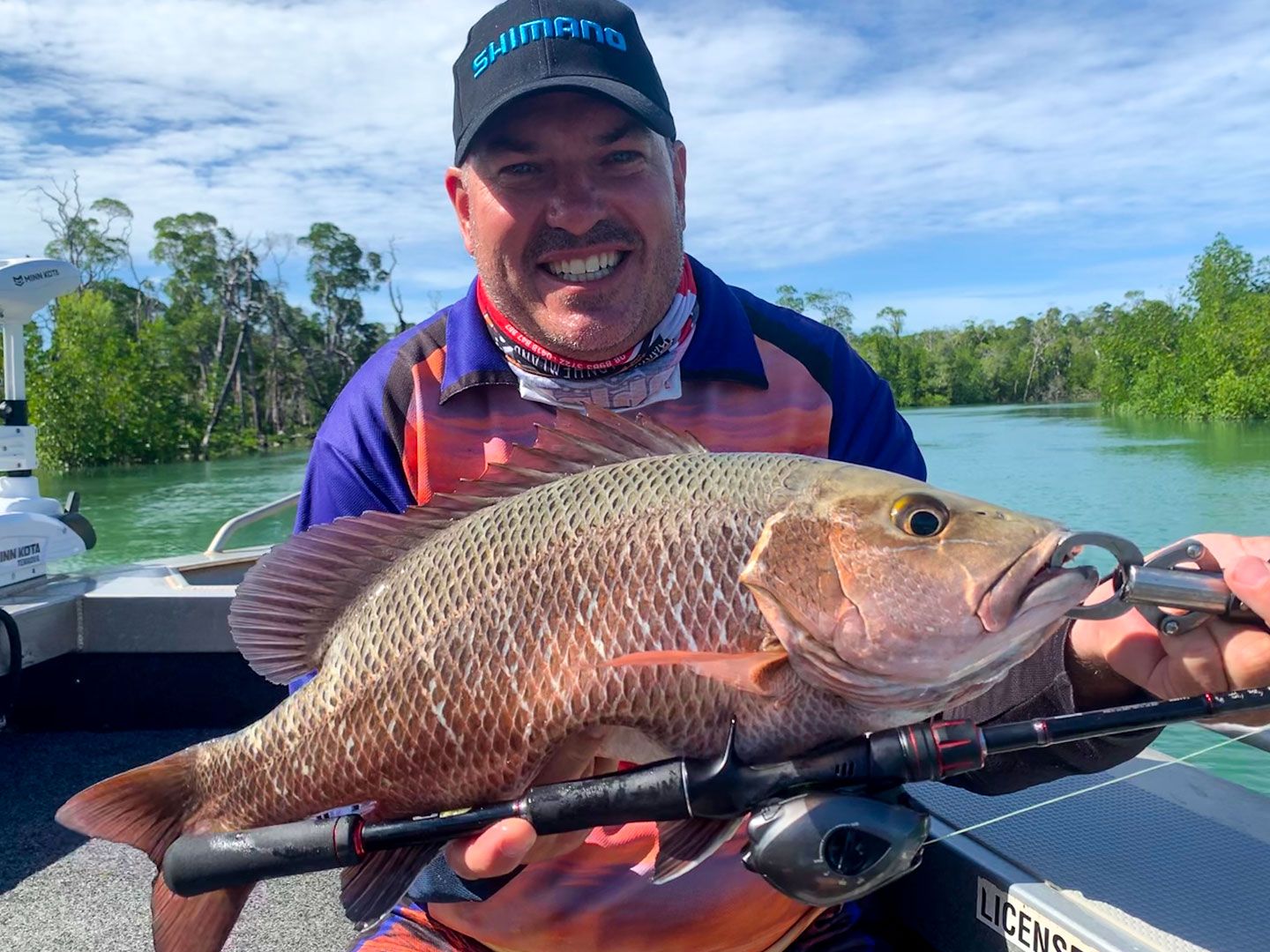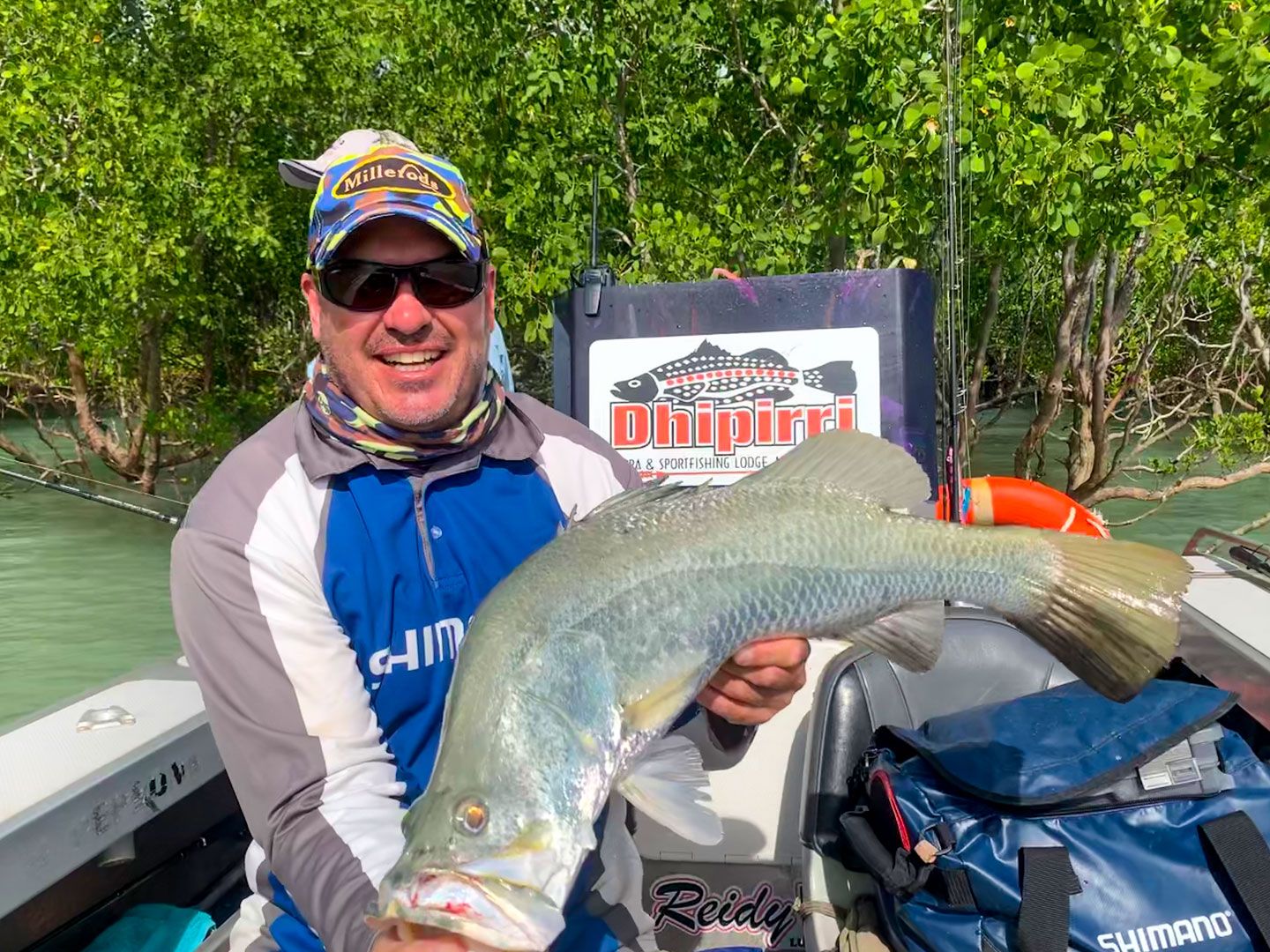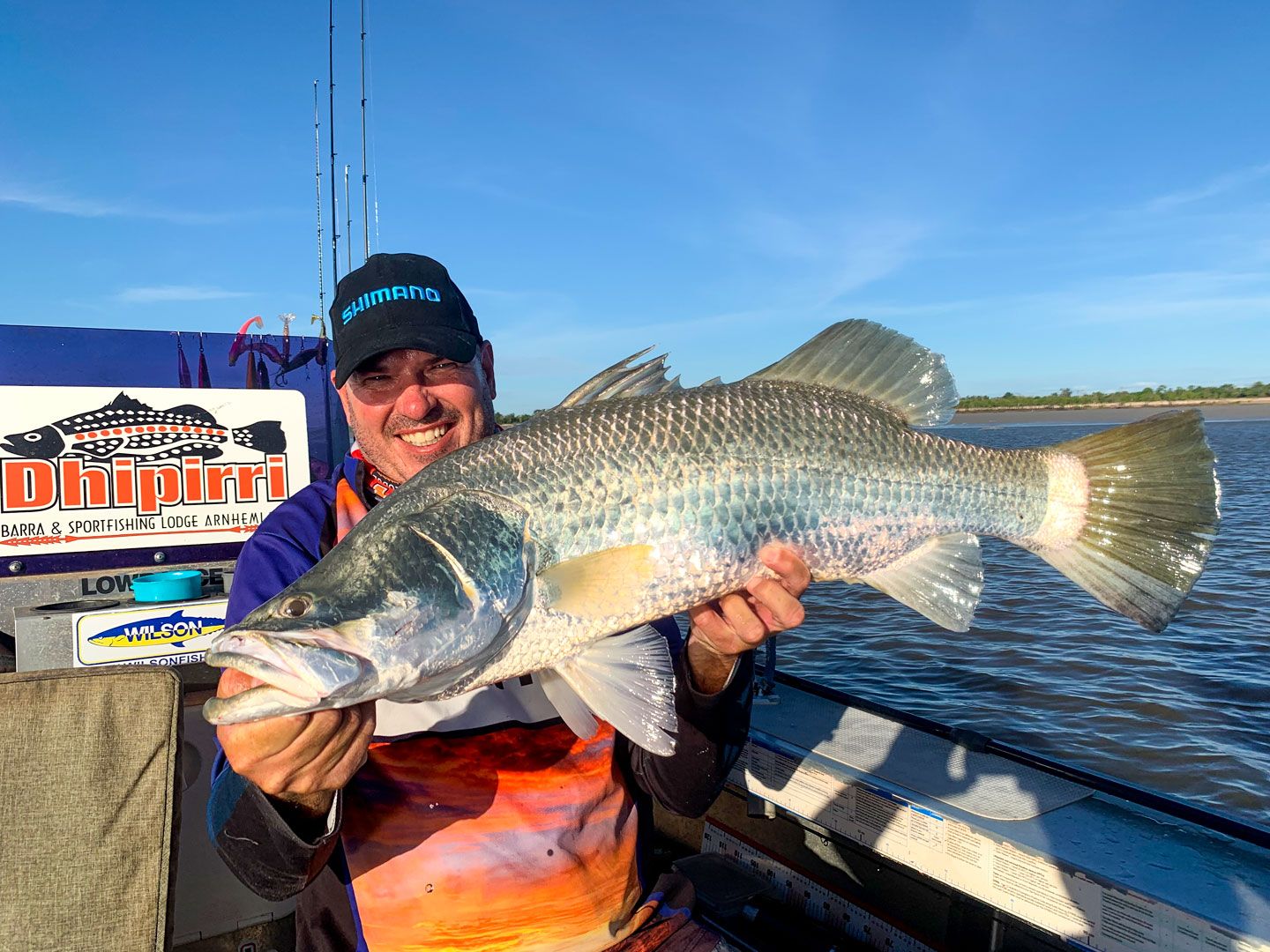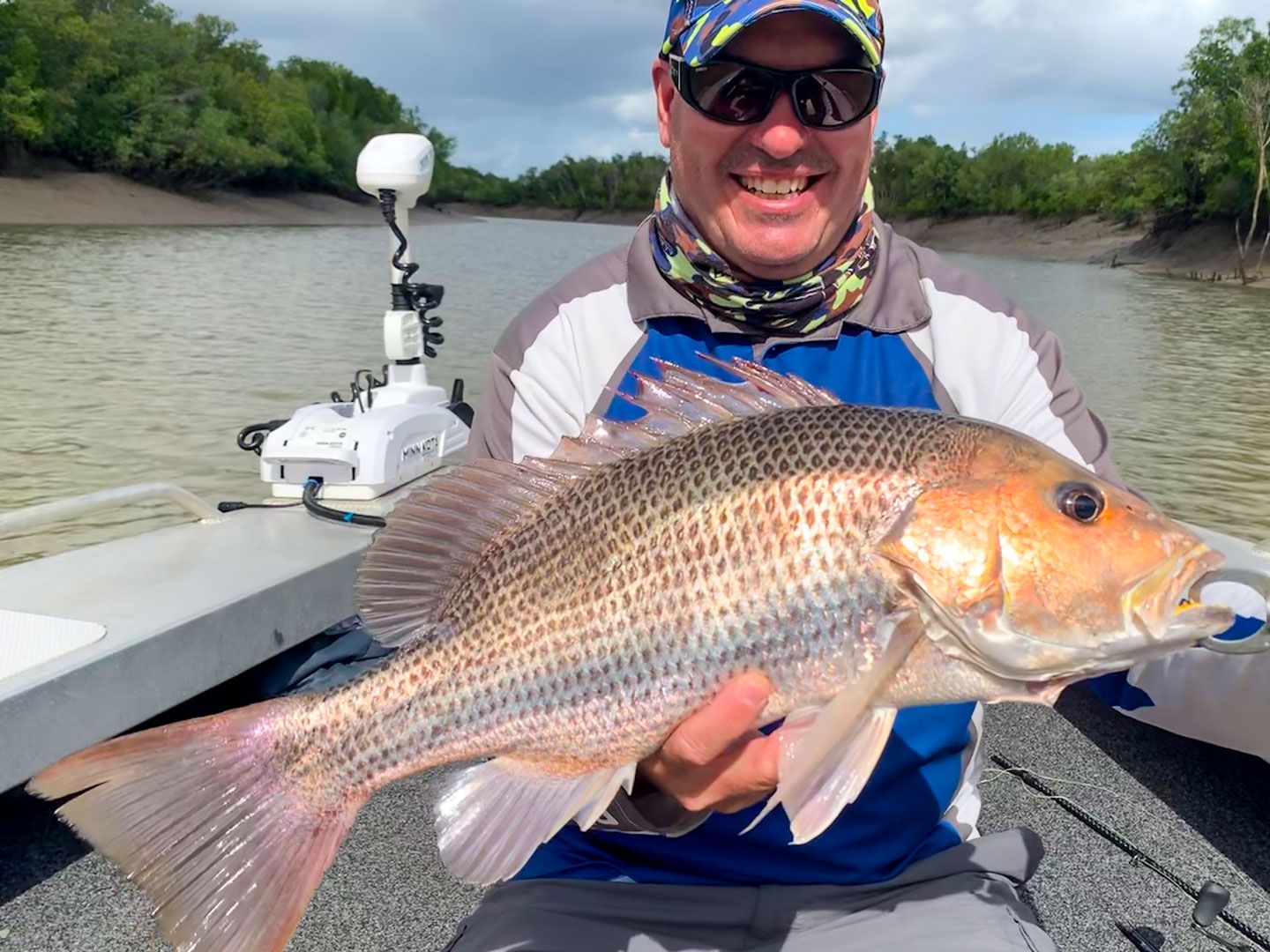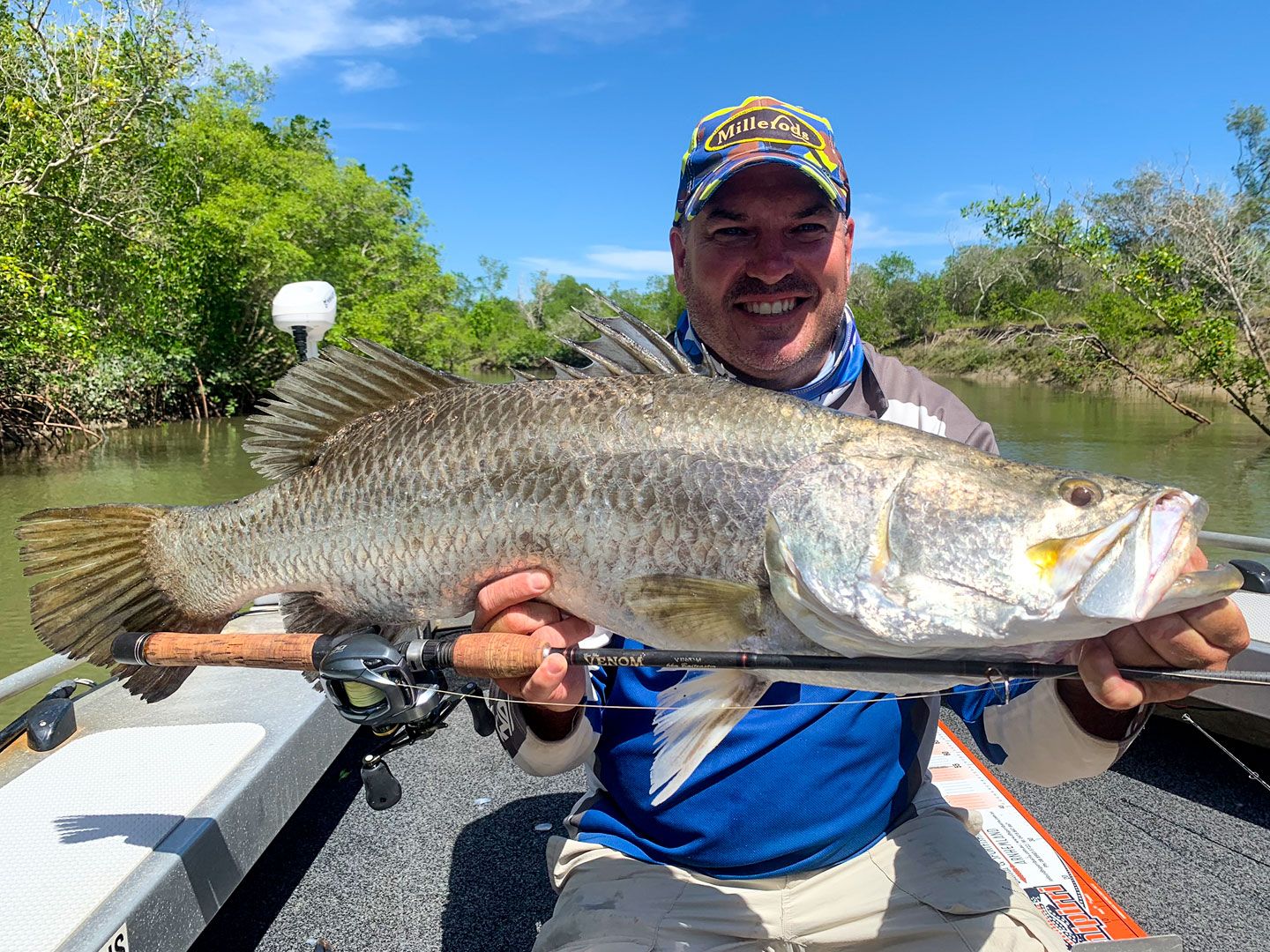 Looking forward to your return Matt… Matt… Steve… and Steve.
---
NEXT ARTICLE