BIG Croc alert
The Glyde River has some big Crocs…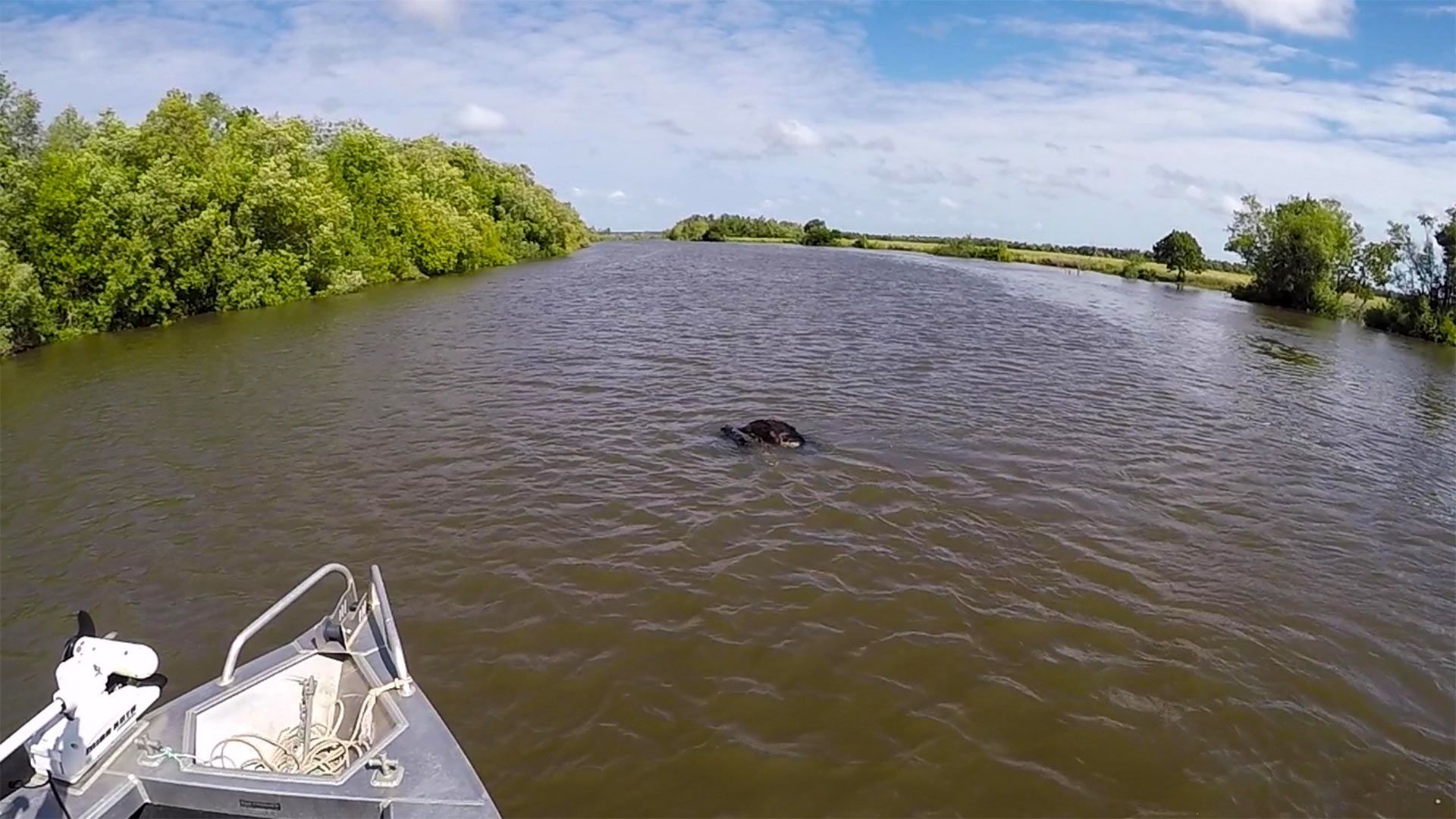 Head Dhipirri Guide Darren Nickolls always carries his trusty GoPro around when out with clients and in mid 2018, he was quick to get his camera out and capture something pretty spectacular.
The Glyde River is just one of the river systems that Dhipirri Barra and Sportfishing Lodge has exclusive fishing rights in, but there's a big big crocodile that lives up the river that has his own exclusivity over a big stretch of the river.
And on this particular afternoon – Darren and his clients got to see the big boy up close… up very close.
First Darren spotted a bloated, dead wild pig floating in the distance but then he saw it moved and knew exactly what was hanging on to it. But as for the size of the big reptile… well just watch for yourself below…
It's a pretty rare experience to see a croc this big up this close to the boat. There are plenty of crocodiles in The Glyde but only a few have been seen that approach the size of this one.
So when you hear your guide or a seasoned Dhipirri angler tell you not to lean over the side for any length of time – the above is a good reason to listen to them 🙂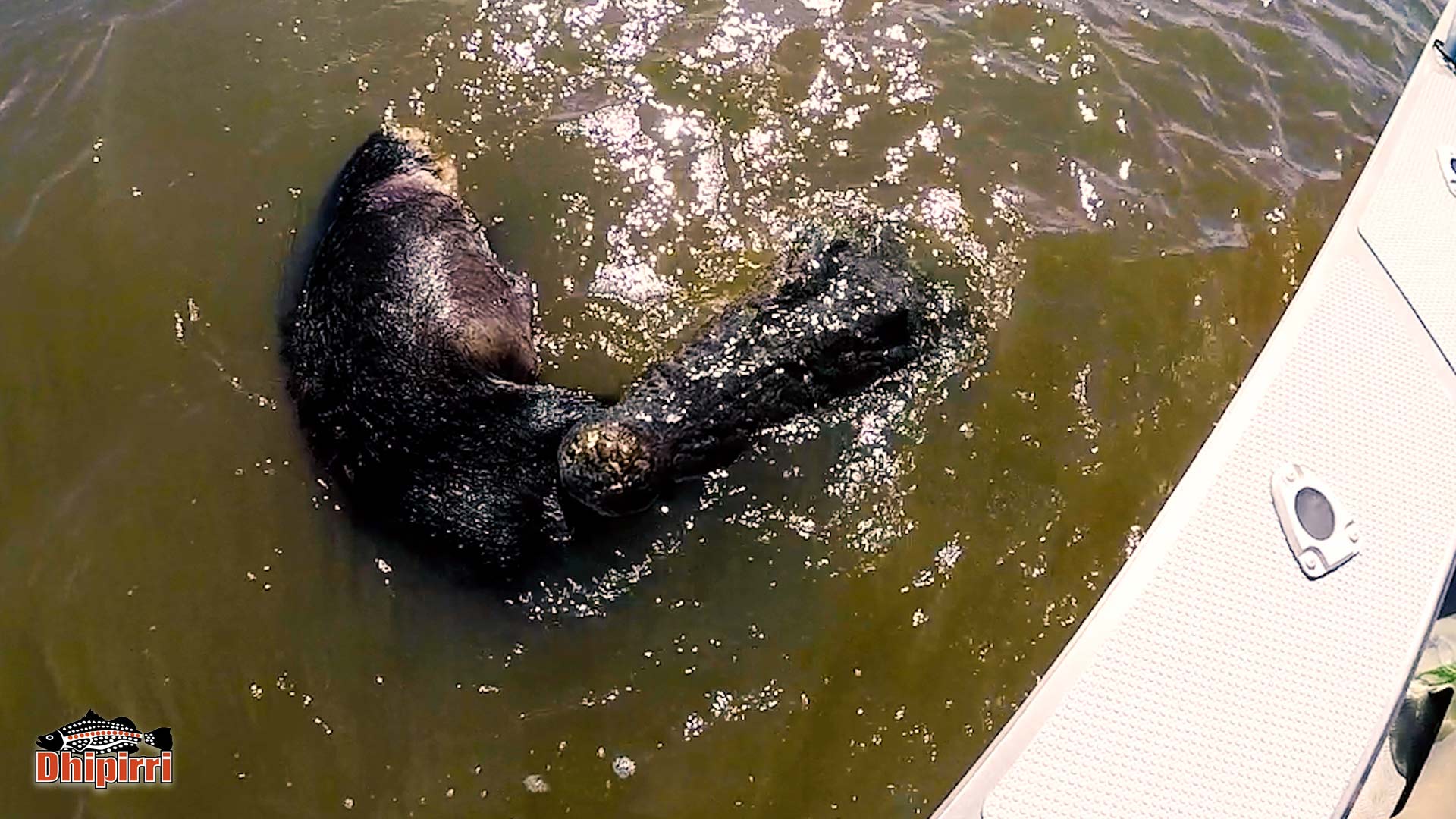 PS. There's more of these amazing videos of big crocs to come as well. Make sure you Subscribe to our Dhipirri Barra TV YouTube Channel so you don't miss any.
---
NEXT ARTICLE