Dhipirri Barra smiles for Garth and Ursula in August
Garth and Ursula Madill visited Dhipirri Barra & Sportfishing Lodge in August and judging by the smiles they had a great time 🙂
On Tuesday August 17 Ursula pulled in this 81cm Dhipirri Barra and was pretty chuffed!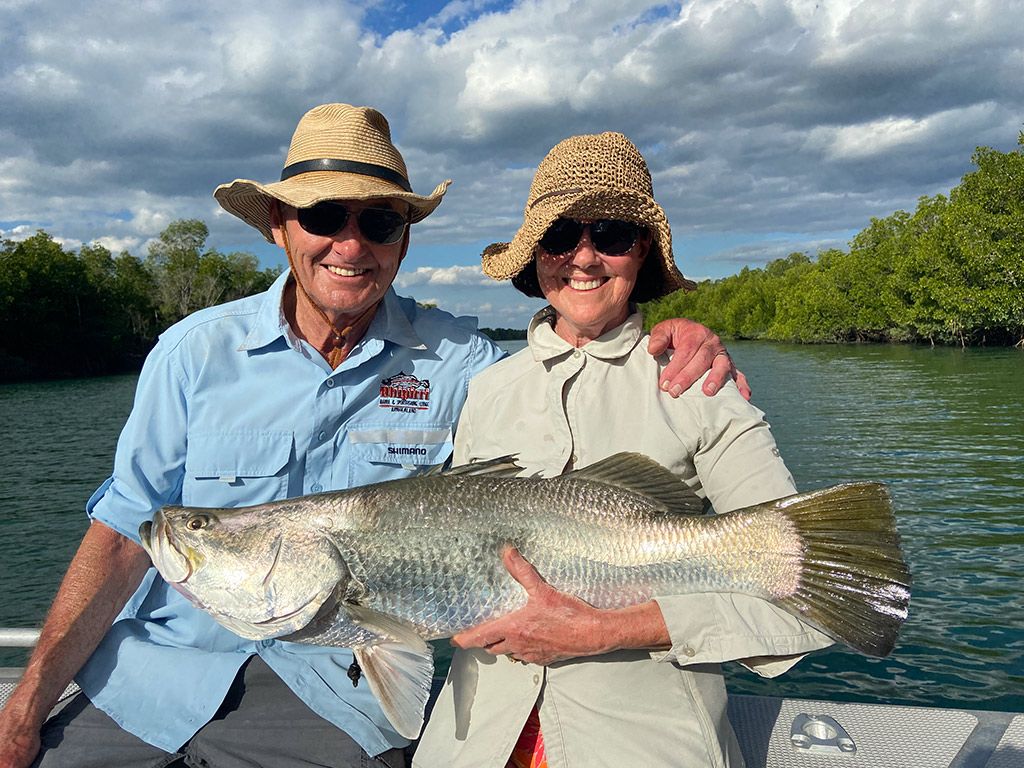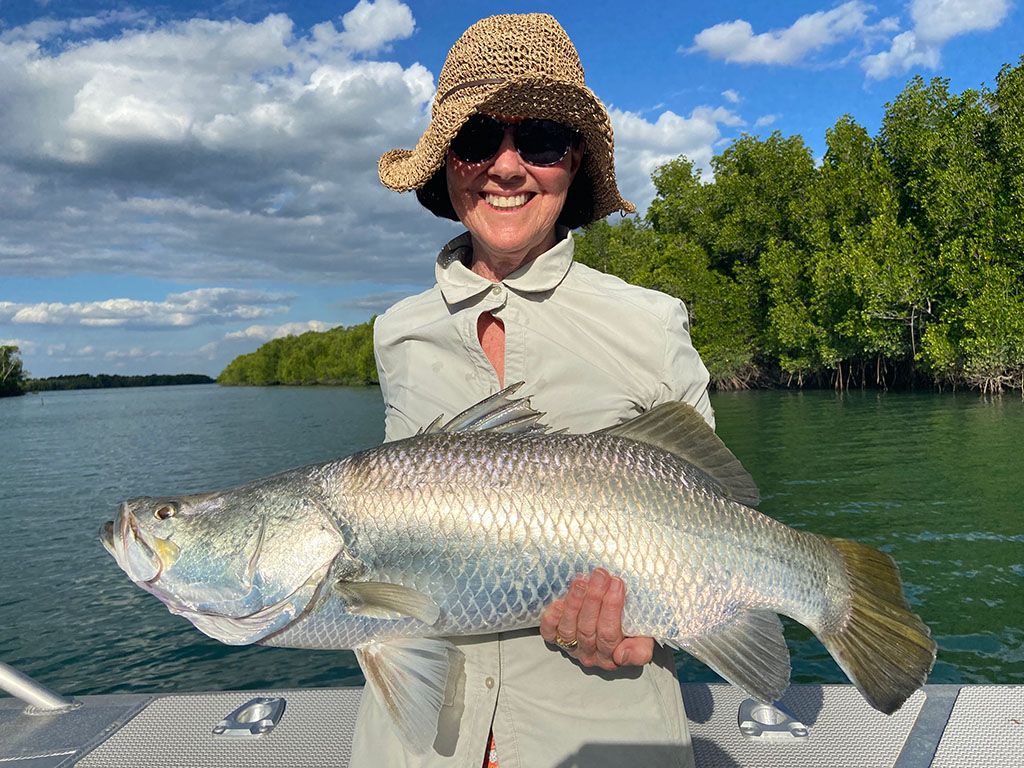 But the next day Garth took bragging rights with a fat 91cm Dhipirri Barra – but how good is it to see the pair with massive Dhipirri Barra smiles!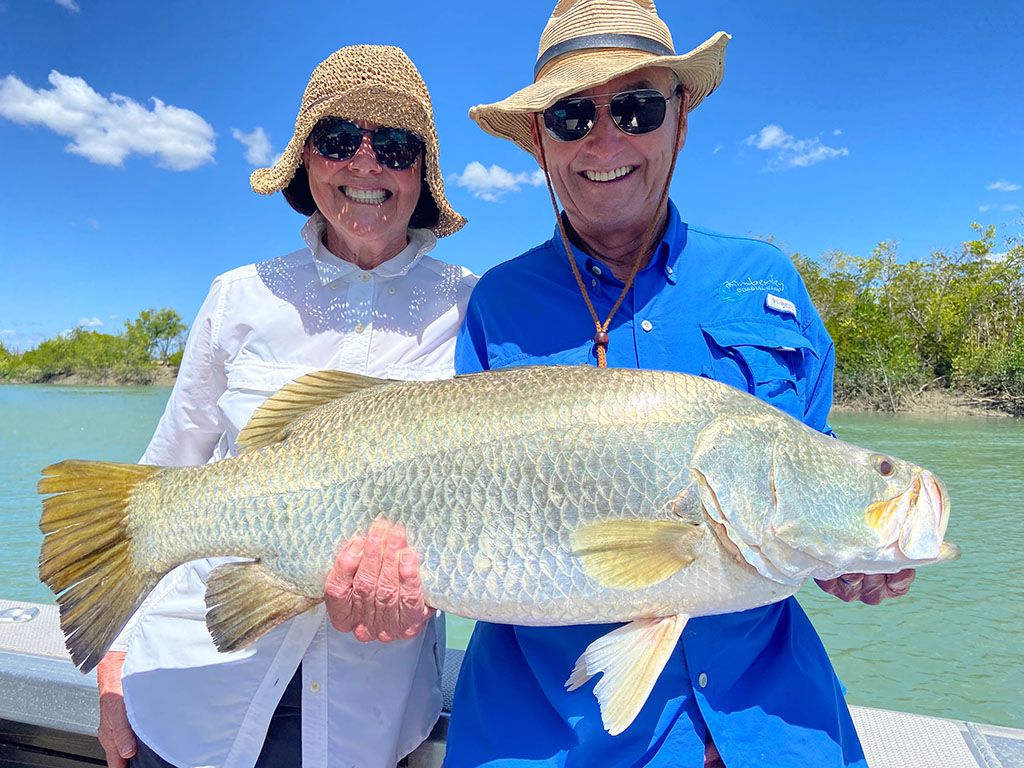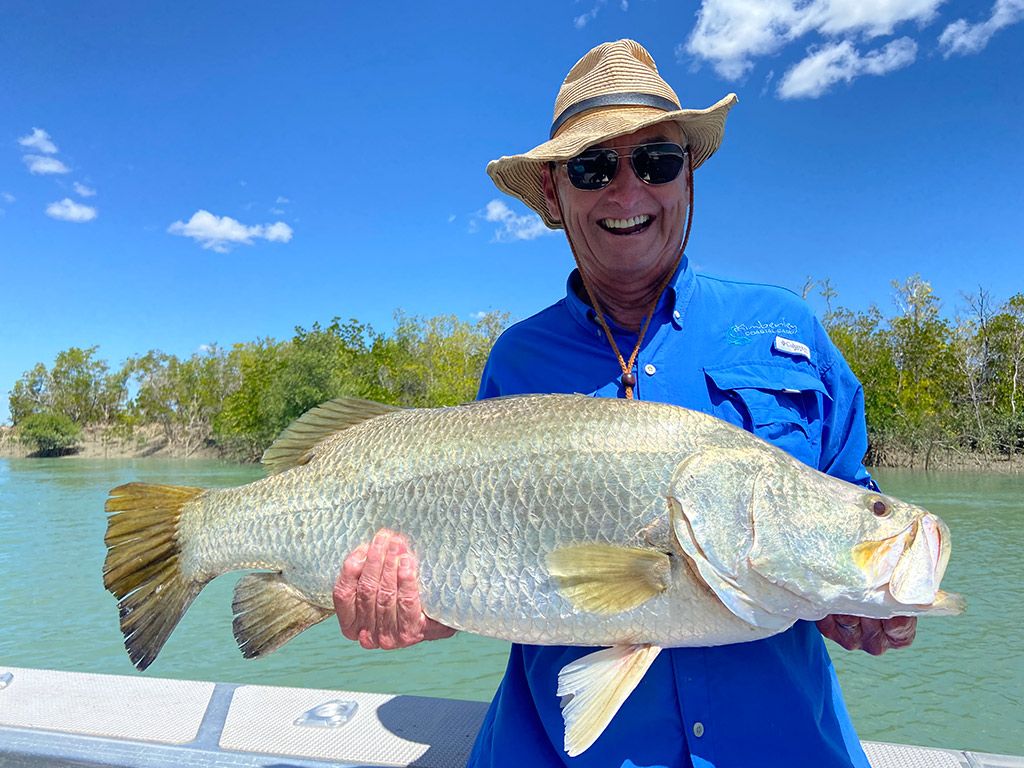 Thank you so much for making Dhipirri your fishing destination Team Madill.
If you are interested in a trip to Dhipirri Barra and Sportfishing Lodge please head to our contact us page to get in touch and enquire about future dates we have available. We understand that border restrictions are in place for some of Australia but we are happy to discuss future trips right now.
Also you can Subscribe to our YouTube Channel to check out fishing videos from Dhipirri Barra TV.
---
NEXT ARTICLE