Video: A Barra session dreams are made of
How about this for 8 minutes of Dhipirri Barra mayhem!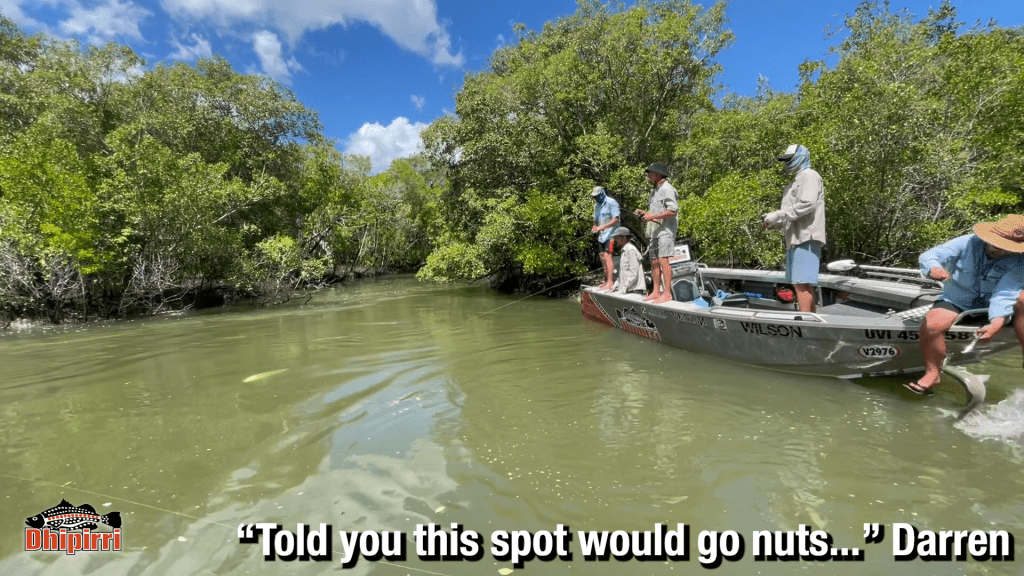 Dhipirri regulars Boy Bradstreet with a few generations of his family and the Carey family were treated to an amazing session on the Dhipirri Barra this week.
Dhipirri Guides Darren Nickolls, Rory O'Driscoll and Travis Westfield sure have their hands full!
Enjoy this cracking vision of some incredible fishing!
Dhipirri Barra and Sportfishing Lodge has availability from about July to the end of 2021 and we are expecting the run-off fishing to continue through the middle part of the year, given the amount of water that remains on the flood plains (and keeps getting topped up). So if you are interested in a trip to Dhipirri please head to our contact us page to get in touch and enquire about the dates we have available.
Also please Subscribe to our YouTube Channel to check out more videos from Dhipirri Barra TV.
---
NEXT ARTICLE