Dhipirri Barra TV: A Day on The Glyde River Part 1 – 19 minute Episode
We were glad to announce we had reopened Dhipirri Barra and Sportfishing Lodge for clients in late August 2020 (details here) and we are following this up with the release of the second of our full length Dhipirri Barra TV episodes.
'A Day on The Glyde – Part 1' was filmed in May 2018 and is 19 minutes of fishing and adventure from The Glyde River that lays just a couple of kilometres to the east of Dhipirri Lodge.
We hope you enjoy another look at what a day out on the water at Dhipirri Barra and Sportfishing Lodge can be like.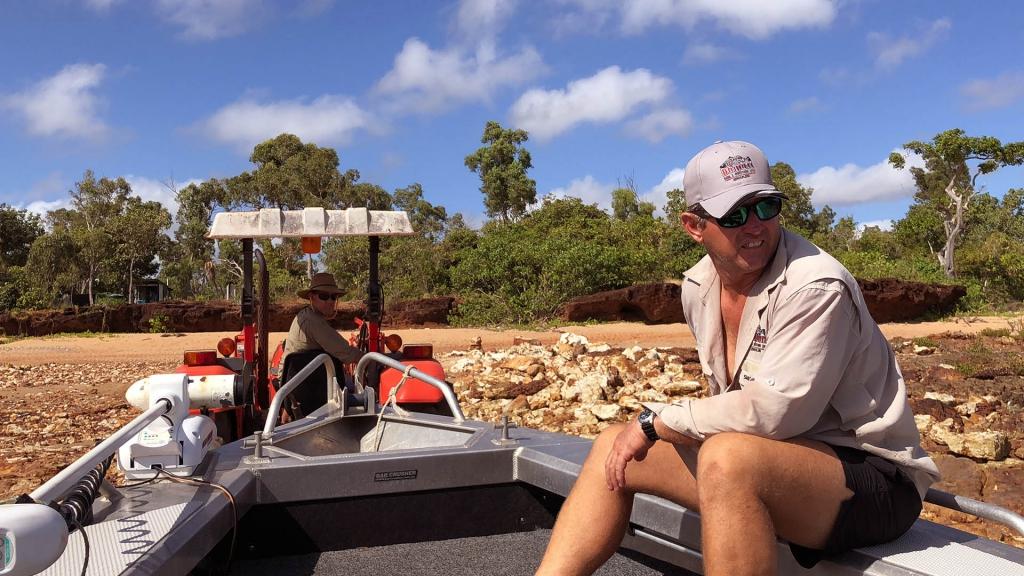 Dhipirri Lodge owner Darren Nickolls heads out with Dhipirri regulars Russell Nicolson and Warrick Nicolson for a targeted days fishing for Barramundi during the run-off in 2018.
Part 1 focuses on the fishing downstream at the start of the day, and Part 2 will feature run-off fishing further up stream.
We have uploaded almost 40 Dhipirri Barra TV videos to our YouTube channel so be sure to subscribe so you don't miss anything from Arnhem Land.
This is Adventure Fishing Guaranteed!
Please contact our Darwin office via info@dhipirribarra.com.au for more details about a trip to Dhipirri in the future.
---
NEXT ARTICLE