Dhipirri Barra TV: Goldie Assault – 26 minute Episode
As we get closer to re-opening Dhipirri Barra and Sportfishing Lodge for clients in the back end of 2020 (still pending the COVID-19 situation in Australia) – we are pleased to release the first of our full length Dhipirri Barra TV episodes: Goldie Assault.
'Goldie Assault' was filmed in December 2018 and is 26 minutes of fishing and adventure from the waters surrounding Dhipirri Lodge.
We hope you enjoy a longer look at what a day out on the water at Dhipirri Barra and Sportfishing Lodge can be like.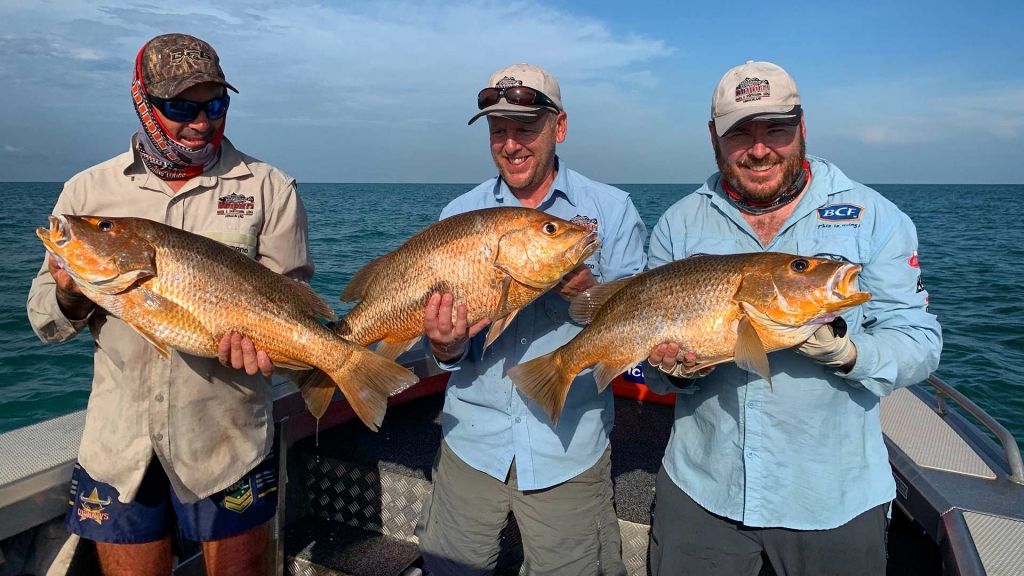 Dhipirri Lodge owner Darren Nickolls is joined by guide Chris Doukas and Dhipirri regulars Russell Nicolson, Daryl McLean, Scott Lamb and Warrick Nicolson for a huge day of fishing for Golden Snapper, Spanish Mackerel, Bluebone Tuskfish, Coral Trout, Tricky Snapper and Trevally.
We actually started the day off targeting Barramundi – but you'll have to wait to see that part of the day's fishing in a shorter future episode.
We have uploaded almost 40 Dhipirri Barra TV videos to our YouTube channel so be sure to subscribe so you don't miss anything from Arnhem Land.
This is Adventure Fishing Guaranteed!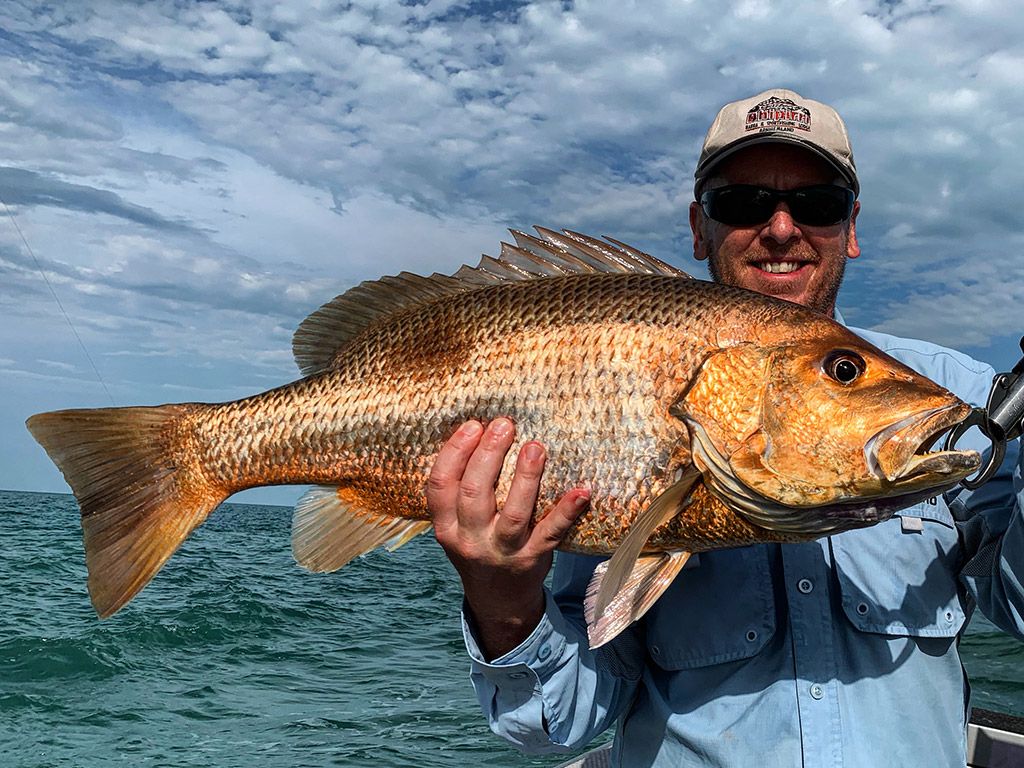 We will have an announcement on our re-opening plans in 2020 very shortly – please contact our Darwin office via info@dhipirribarra.com.au for more details about a trip to Dhipirri in the future.
---
NEXT ARTICLE
Dhipirri Barra Lodge has reopened - please read for important details →